| | | | | | | | | | | | | | | | | | | | |
| --- | --- | --- | --- | --- | --- | --- | --- | --- | --- | --- | --- | --- | --- | --- | --- | --- | --- | --- | --- |
| Year | Team | POS | AVG | OBP | SLG | OPS | GP | AB | R | H | 2B | 3b | HR | RBI | HP | BB | SO | SB | CS |
| 2018 | | | .213 | .264 | .299 | .563 | 38 | 127 | 16 | 27 | 5 | 0 | 2 | 12 | 4 | 6 | 25 | 7 | 4 |
| 2019 | | | .260 | .351 | .405 | .756 | 59 | 227 | 38 | 59 | 14 | 2 | 5 | 41 | 10 | 25 | 56 | 18 | 2 |
| 2020 | DAY | INF | .228 | .323 | .333 | .656 | 14 | 57 | 9 | 13 | 1 | 1 | 1 | 15 | 4 | 4 | 12 | 4 | 0 |
Player Wire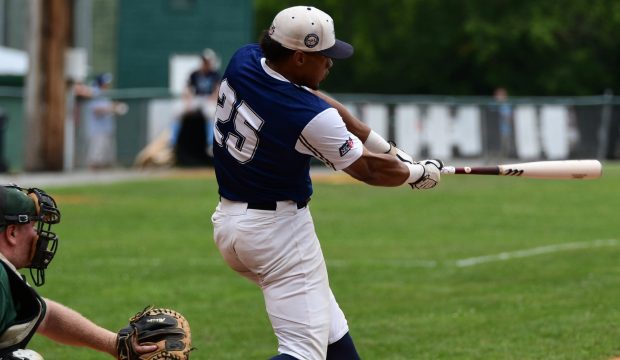 2020 MLB Draft: Mid-Major Prospects to Know
With the 2020 season nearing, we take an in-depth look at the premier mid-major prospects you need to know as the spring progresses and draft nears.
2020 Atlantic 10 Preview: It's A Ram's World
Reigning A-10 pitcher of the year John Stankiewicz headlines a talented pitching staff for Fordham, which seeks its second straight trip to regionals. But fellow Rams VCU and Rhode Island are part of a dangerous group of challengers.
2018 Conference Previews: Atlantic 10
Ace Miller Hogan leads a veteran Saint Louis club that should rival VCU, Rhode Island and Davidson in the always-competitive A-10.