| | | | | | | | | | | | | | | | | | | | |
| --- | --- | --- | --- | --- | --- | --- | --- | --- | --- | --- | --- | --- | --- | --- | --- | --- | --- | --- | --- |
| Year | Team | POS | AVG | OBP | SLG | OPS | GP | AB | R | H | 2B | 3b | HR | RBI | HP | BB | SO | SB | CS |
| 2017 | | | .198 | .383 | .430 | .813 | 48 | 121 | 29 | 24 | 1 | 0 | 9 | 21 | 5 | 33 | 40 | 0 | 0 |
| 2018 | GT | Unknown | .371 | .551 | .886 | 1.437 | 14 | 35 | 13 | 13 | 1 | 1 | 5 | 10 | 0 | 14 | 12 | 0 | 0 |
Player Wire
Stat Roundup: Feb. 24 Top Performers
Tennessee Tech's Kevin Strohchein is one of several players who blasted three homers in a game Saturday, headlining the individual leaderboard.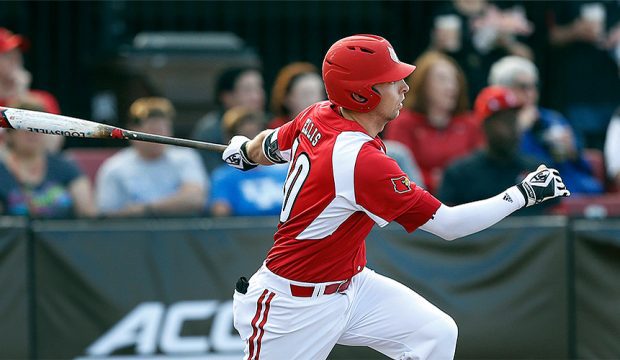 D1 Digest: Tuesday, April 4
Drew Ellis and Louisville picked up a big win over Kentucky in the Bluegrass State Showdown, and that headlines our look back at Tuesday.
2016 Recruiting Class Rankings: 21-30
As we look ahead to the 2017 season, we examine the top 30 classes of newcomers in the nation beginning with numbers 21-30.