| | | | | | | | | | | | | | | | | | | | |
| --- | --- | --- | --- | --- | --- | --- | --- | --- | --- | --- | --- | --- | --- | --- | --- | --- | --- | --- | --- |
| Year | Team | POS | AVG | OBP | SLG | OPS | GP | AB | R | H | 2B | 3b | HR | RBI | HP | BB | SO | SB | CS |
| 2017 | | | .223 | .304 | .243 | .547 | 37 | 103 | 12 | 23 | 2 | 0 | 0 | 14 | 1 | 11 | 19 | 3 | 2 |
| 2018 | | | .242 | .349 | .279 | .628 | 51 | 165 | 16 | 40 | 6 | 0 | 0 | 9 | 0 | 27 | 52 | 7 | 1 |
| 2019 | | | .312 | .407 | .376 | .783 | 54 | 189 | 38 | 59 | 6 | 0 | 2 | 23 | 4 | 27 | 29 | 15 | 3 |
| 2020 | WIN | OF | .375 | .485 | .518 | 1.003 | 15 | 56 | 14 | 21 | 6 | 1 | 0 | 7 | 0 | 12 | 10 | 6 | 0 |
Player Wire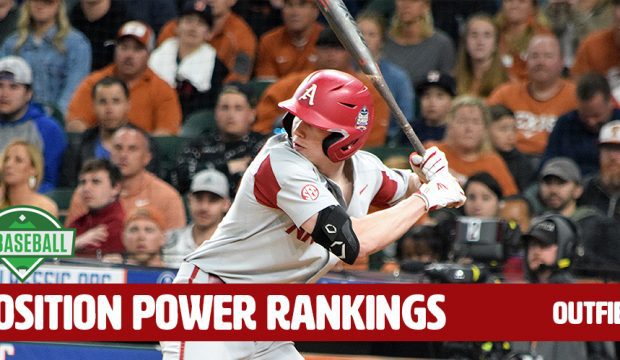 Final 2020 Power Rankings: Outfield
Arkansas slugger Heston Kjerstad edged fellow first-team All-American Austin Martin of Vanderbilt for the No. 1 spot on our list of college baseball's top 100 outfielders. Find out who else made the cut.
2018 Conference Previews: Big South
Preseason All-American D.J. Artis leads a dangerous Liberty club that should challenge favorite Winthrop in the Big South Conference.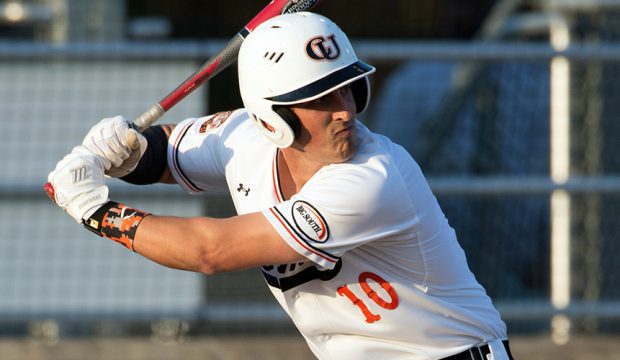 2017 Conference Previews: Big South
With Coastal Carolina out of the Big South, it's now up for grabs with Cole Hallum and Campbell and others looking to take charge.