| | | | | | | | | | | | | | | | | | | |
| --- | --- | --- | --- | --- | --- | --- | --- | --- | --- | --- | --- | --- | --- | --- | --- | --- | --- | --- |
| Year | Team | W | L | ERA | APP | GS | CG | SHO | SV | IP | H | R | ER | BB | SO | WP | HP | OBA |
| 2018 | | 0 | 0 | 27.00 | 4 | 0 | 0 | 0 | 0 | 2.1 | 6 | 7 | 7 | 5 | 3 | 0 | 0 | .514 |
| 2019 | | 2 | 0 | 3.82 | 22 | 0 | 0 | 0 | 1 | 33.0 | 24 | 18 | 14 | 20 | 38 | 6 | 1 | .200 |
| 2020 | LIB | 2 | 0 | 1.46 | 7 | 0 | 0 | 0 | 4 | 12.1 | 6 | 2 | 2 | 3 | 15 | 0 | 0 | .136 |
Player Wire
2020 Atlantic Sun Conference Preview: Crowded At The Top
Florida Gulf Coast, Liberty, Stetson and Jacksonville figure to duke it out for supremacy in the always-competitive A-Sun this spring.
Fall Report: Liberty
Fresh off its first trip to regionals in five years, Liberty hopes to build off that in 2020, with a roster stacked with returning veterans. Pitching and defense will be strengths for the Flames once again.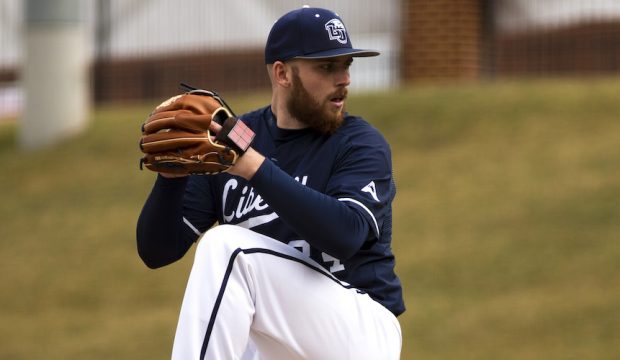 Hot Start Has Liberty Aiming To End Hiatus
Noah Skirrow and Liberty have premier pitching and defense. Now they hope to take the next step with the offense following suit.