| | | | | | | | | | | | | | | | | | | | |
| --- | --- | --- | --- | --- | --- | --- | --- | --- | --- | --- | --- | --- | --- | --- | --- | --- | --- | --- | --- |
| Year | Team | POS | AVG | OBP | SLG | OPS | GP | AB | R | H | 2B | 3b | HR | RBI | HP | BB | SO | SB | CS |
| 2016 | | | .342 | .478 | .384 | .862 | 41 | 73 | 19 | 25 | 1 | 1 | 0 | 12 | 3 | 16 | 9 | 0 | 5 |
| 2017 | | OF | .233 | .306 | .349 | .655 | 32 | 43 | 9 | 10 | 1 | 2 | 0 | 6 | 0 | 5 | 8 | 0 | 0 |
| 2019 | | | .229 | .288 | .375 | .663 | 21 | 48 | 7 | 11 | 4 | 0 | 1 | 13 | 0 | 4 | 11 | 2 | 0 |
| 2020 | DBU | OF | .241 | .370 | .362 | .732 | 16 | 58 | 16 | 14 | 1 | 0 | 2 | 10 | 1 | 12 | 11 | 2 | 0 |
Player Wire
2020 Missouri Valley Preview: Chasing The Patriots
Perennial power Dallas Baptist is the team to beat once again in the Valley, but Missouri State, Bradley, Illinois State and Indiana State form an intriguing group of challengers.
Fall Report: Dallas Baptist
Jimmy Glowenke and Dallas Baptist have been a model of consistency and look to have yet another strong campaign in 2019.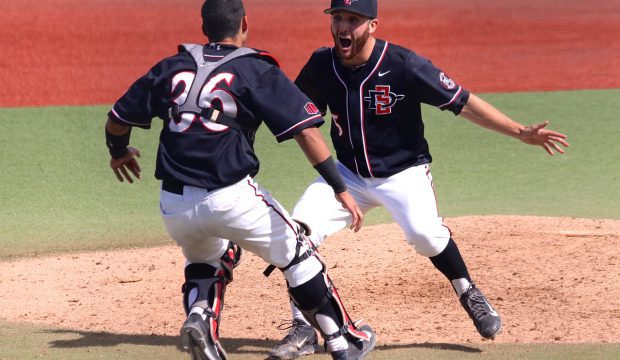 2016 Conference Previews: Mountain West
San Diego State has celebrated Mountain West tournament championships in each of the last three years, but New Mexico, Fresno State and Nevada are worthy challengers in 2016.