| | | | | | | | | | | | | | | | | | | | |
| --- | --- | --- | --- | --- | --- | --- | --- | --- | --- | --- | --- | --- | --- | --- | --- | --- | --- | --- | --- |
| Year | Team | POS | AVG | OBP | SLG | OPS | GP | AB | R | H | 2B | 3b | HR | RBI | HP | BB | SO | SB | CS |
| 2018 | | | .305 | .386 | .418 | .804 | 47 | 177 | 30 | 54 | 8 | 3 | 2 | 27 | 5 | 19 | 38 | 6 | 2 |
| 2019 | | | .357 | .419 | .520 | .939 | 49 | 196 | 38 | 70 | 6 | 1 | 8 | 33 | 2 | 21 | 31 | 8 | 4 |
| 2020 | | | .258 | .343 | .290 | .633 | 15 | 62 | 13 | 16 | 2 | 0 | 0 | 9 | 2 | 6 | 19 | 4 | 0 |
| 2021 | NE | INF | .276 | .358 | .488 | .846 | 39 | 127 | 21 | 35 | 5 | 2 | 6 | 26 | 6 | 13 | 43 | 10 | 2 |
Player Wire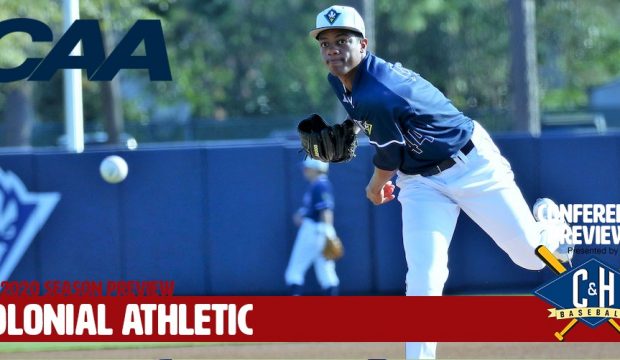 2020 Colonial Preview: UNCW Still The One
Perennial power UNC Wilmington is the clear-cut team to beat in the Colonial Athletic Association, but Northeastern, James Madison and Elon lead a hungry pack of capable challengers.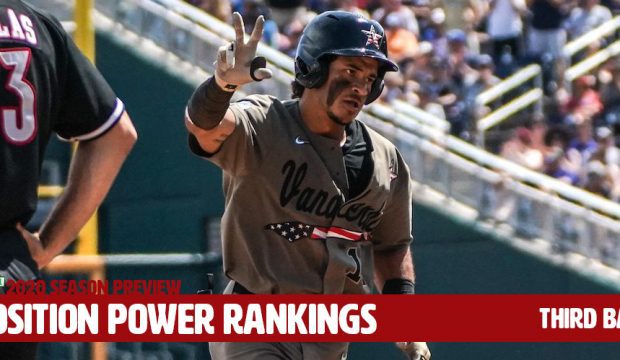 2020 Preseason Power Rankings: Third Base
Vanderbilt's Austin Martin and Louisville's Alex Binelas hold down the top two spots in our list of the top 30 third basemen in college baseball heading into 2020.
Cape Cod Prospect Rundown: Hyannis Harbor Hawks
Our deep dive into each Cape Cod League team continues with David Seifert's dissection of every prospect on the Hyannis Harbor Hawks.