| | | | | | | | | | | | | | | | | | | | |
| --- | --- | --- | --- | --- | --- | --- | --- | --- | --- | --- | --- | --- | --- | --- | --- | --- | --- | --- | --- |
| Year | Team | POS | AVG | OBP | SLG | OPS | GP | AB | R | H | 2B | 3b | HR | RBI | HP | BB | SO | SB | CS |
| 2018 | | | .223 | .340 | .322 | .662 | 55 | 121 | 16 | 27 | 7 | 1 | 1 | 16 | 8 | 14 | 34 | 3 | 1 |
| 2019 | KU | INF | .263 | .370 | .395 | .765 | 23 | 76 | 9 | 20 | 4 | 0 | 2 | 13 | 4 | 10 | 24 | 7 | 0 |
Player Wire
2019 Conference Previews: Big 12
Texas Tech and Josh Jung are ready for another huge campaign. Who could stand in their way in the Big 12? Let's find out.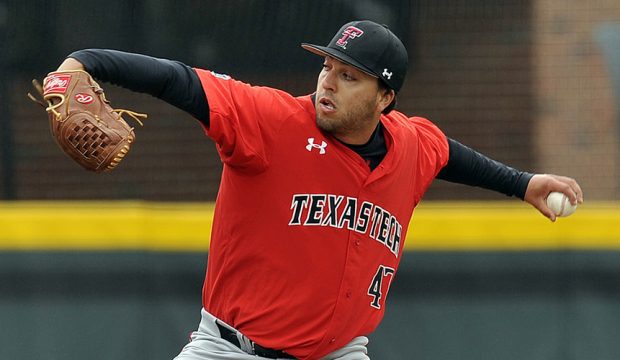 2018 Conference Previews: Big 12
Steven Gingery and Texas Tech have all the tools to win the national title. But can Tech fend off the rest of the Big 12? Find out in our Big 12 preview.