| | | | | | | | | | | | | | | | | | | | |
| --- | --- | --- | --- | --- | --- | --- | --- | --- | --- | --- | --- | --- | --- | --- | --- | --- | --- | --- | --- |
| Year | Team | POS | AVG | OBP | SLG | OPS | GP | AB | R | H | 2B | 3b | HR | RBI | HP | BB | SO | SB | CS |
| 2019 | | | .256 | .299 | .357 | .656 | 53 | 199 | 25 | 51 | 11 | 0 | 3 | 27 | 4 | 9 | 44 | 3 | 1 |
| 2020 | | INF | .271 | .333 | .443 | .776 | 17 | 70 | 11 | 19 | 5 | 2 | 1 | 9 | 2 | 5 | 13 | 4 | 0 |
| 2022 | PUR | INF | .321 | .409 | .541 | .950 | 50 | 196 | 42 | 63 | 19 | 0 | 8 | 42 | 16 | 15 | 23 | 8 | 0 |
Player Wire
Fall Report: Purdue
After retooling its roster, Purdue looks much deeper heading into 2022, and the Boilermakers hope to make a run in the Big Ten in Greg Goff's third season as head coach.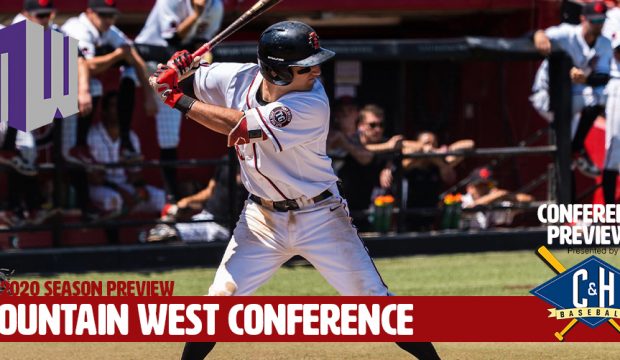 2020 Mountain West Preview: Fear The Aztecs
San Diego State's coaches think they might have their most talented and complete team ever in 2020, making the Aztecs the team to beat in the always-competitive MWC. But Fresno State and Nevada are lying in the weeds.