| | | | | | | | | | | | | | | | | | | | |
| --- | --- | --- | --- | --- | --- | --- | --- | --- | --- | --- | --- | --- | --- | --- | --- | --- | --- | --- | --- |
| Year | Team | POS | AVG | OBP | SLG | OPS | GP | AB | R | H | 2B | 3b | HR | RBI | HP | BB | SO | SB | CS |
| 2017 | | | .305 | .387 | .348 | .735 | 48 | 187 | 19 | 57 | 5 | 0 | 1 | 31 | 7 | 18 | 32 | 8 | 3 |
| 2018 | | | .297 | .366 | .324 | .690 | 38 | 145 | 17 | 43 | 2 | 1 | 0 | 11 | 0 | 16 | 34 | 2 | 3 |
| 2019 | | | .303 | .360 | .404 | .764 | 46 | 178 | 25 | 54 | 11 | 2 | 1 | 12 | 3 | 14 | 31 | 12 | 5 |
| 2020 | BGSU | OF | .288 | .339 | .365 | .704 | 13 | 52 | 9 | 15 | 2 | 1 | 0 | 3 | 2 | 2 | 5 | 1 | 0 |
Player Wire
2020 Mid-American Conference Preview: Kent State, CMU Lead The Way
Can Zavier Warren and Central Michigan replicate last year's magical season? Or will Kent State return to the top of the MAC standings? We answer these questions and more.
2018 Conference Previews: MAC
Reigning MAC pitcher of the year Joey Murray returns to a loaded Kent State pitching staff, which helps keep the Golden Eagles the conference's team to beat.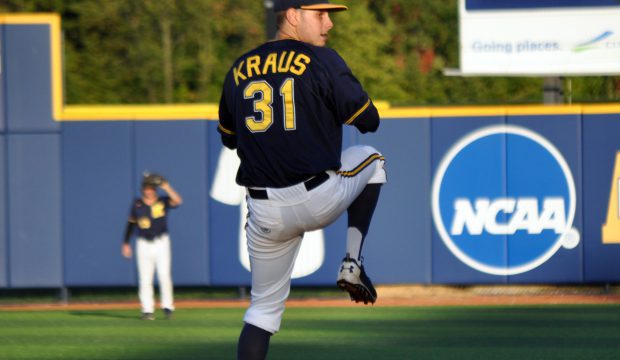 2017 Conference Previews: MAC
Eli Kraus and Kent State have yet another solid team and our Derek Terry takes an in-depth look at the MAC with team breakdowns and more.