| | | | | | | | | | | | | | | | | | | |
| --- | --- | --- | --- | --- | --- | --- | --- | --- | --- | --- | --- | --- | --- | --- | --- | --- | --- | --- |
| Year | Team | W | L | ERA | APP | GS | CG | SHO | SV | IP | H | R | ER | BB | SO | WP | HP | OBA |
| 2016 | | 3 | 4 | 3.57 | 18 | 12 | 1 | 0 | 2 | 63.0 | 64 | 30 | 25 | 14 | 31 | 7 | 6 | .314 |
| 2017 | | 5 | 4 | 3.41 | 21 | 8 | 0 | 0 | 7 | 63.1 | 66 | 26 | 24 | 15 | 40 | 6 | 7 | .280 |
| 2018 | | 0 | 2 | 5.12 | 9 | 1 | 0 | 0 | 4 | 19.1 | 22 | 11 | 11 | 2 | 18 | 1 | 1 | .282 |
| 2019 | CIN | 5 | 2 | 4.84 | 12 | 11 | 0 | 0 | 0 | 61.1 | 57 | 33 | 33 | 17 | 43 | 2 | 4 | .251 |
Player Wire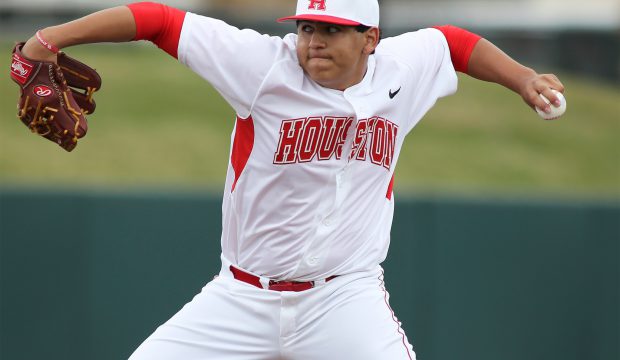 2017 Conference Previews: The American
Seth Romero and the Houston Cougars look poised to rebound and challenge East Carolina for supremacy in the rough-and-tumble AAC.
Cincinnati's Magical Surge Continues
It wasn't long ago that Cincinnati looked like a team destined to deal with another iffy season. Now, coach Ty Neal and his club are in the midst of a great comeback.