| | | | | | | | | | | | | | | | | | | | |
| --- | --- | --- | --- | --- | --- | --- | --- | --- | --- | --- | --- | --- | --- | --- | --- | --- | --- | --- | --- |
| Year | Team | POS | AVG | OBP | SLG | OPS | GP | AB | R | H | 2B | 3b | HR | RBI | HP | BB | SO | SB | CS |
| 2016 | | | .285 | .379 | .341 | .720 | 51 | 179 | 34 | 51 | 8 | 1 | 0 | 20 | 1 | 26 | 31 | 11 | 5 |
| 2017 | | | .339 | .436 | .404 | .840 | 54 | 218 | 49 | 74 | 9 | 1 | 1 | 21 | 1 | 38 | 42 | 6 | 6 |
| 2018 | | | .268 | .367 | .338 | .705 | 40 | 142 | 30 | 38 | 10 | 0 | 0 | 22 | 3 | 21 | 21 | 11 | 1 |
| 2019 | GCU | INF | .250 | .386 | .294 | .680 | 20 | 68 | 10 | 17 | 3 | 0 | 0 | 9 | 2 | 13 | 11 | 1 | 0 |
Player Wire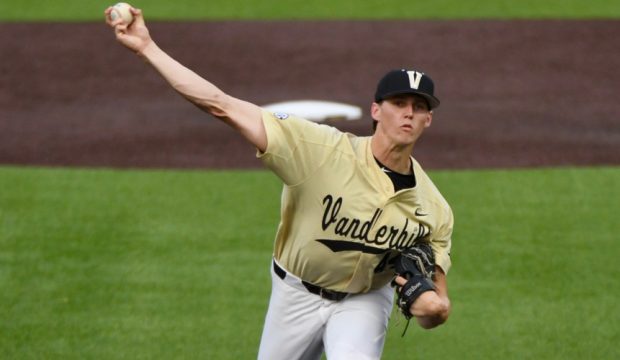 College Prospect Insider: Week 10
Kyle Wright had a huge weekend, but he wasn't alone, as Frankie Piliere dissects.
Top 150 College Prospects: 2018 Draft
Florida's Brady Singer headlines an exciting group of blue-chip college prospects at the top of the 2018 draft class.
2017 Conference Previews: WAC
Nick Meservey and Seattle hope to again make a big splash in the WAC as Shotgun Spratling takes an inside look at the league.