| | | | | | | | | | | | | | | | | | | | |
| --- | --- | --- | --- | --- | --- | --- | --- | --- | --- | --- | --- | --- | --- | --- | --- | --- | --- | --- | --- |
| Year | Team | POS | AVG | OBP | SLG | OPS | GP | AB | R | H | 2B | 3b | HR | RBI | HP | BB | SO | SB | CS |
| 2019 | | | .300 | .401 | .343 | .744 | 56 | 233 | 48 | 70 | 8 | 1 | 0 | 21 | 6 | 34 | 51 | 8 | 6 |
| 2020 | ORE | INF | .242 | .347 | .306 | .653 | 15 | 62 | 11 | 15 | 4 | 0 | 0 | 2 | 2 | 8 | 23 | 2 | 1 |
Player Wire
2019 Top 100 Impact Freshmen
Which freshmen will make the most significant impact this season? Here's our list of 100 to watch.
2019 Conference Previews: Pac-12
The talent level is way up across the Pac-12 this year, setting up what could be a banner season for the conference.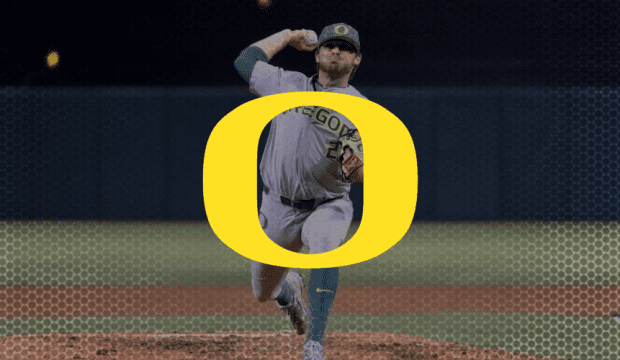 Fall Report: Oregon
Kenyon Yovan headlines an Oregon pitching staff loaded with exciting power arms, and the lineup is built around a quartet of potential stars, giving the Ducks a good shot to make a run at the posteason.