| | | | | | | | | | | | | | | | | | | | |
| --- | --- | --- | --- | --- | --- | --- | --- | --- | --- | --- | --- | --- | --- | --- | --- | --- | --- | --- | --- |
| Year | Team | POS | AVG | OBP | SLG | OPS | GP | AB | R | H | 2B | 3b | HR | RBI | HP | BB | SO | SB | CS |
| 2019 | | | .250 | .357 | .250 | .607 | 17 | 12 | 1 | 3 | 0 | 0 | 0 | 1 | 1 | 1 | 3 | 0 | 0 |
| 2020 | | | .091 | .375 | .091 | .466 | 12 | 33 | 12 | 3 | 0 | 0 | 0 | 0 | 3 | 12 | 14 | 7 | 1 |
| 2021 | BRY | INF | .314 | .407 | .405 | .812 | 42 | 153 | 46 | 48 | 6 | 1 | 2 | 20 | 7 | 19 | 26 | 9 | 3 |
Player Wire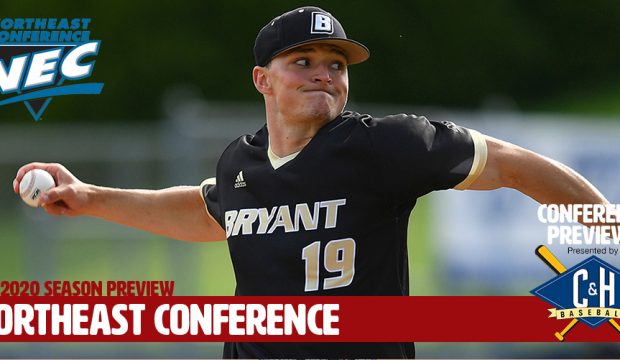 2020 Northeast Conference Preview: Bryant Aims To Take Charge
Central Connecticut State looks to make it back-to-back NCAA trips, but Bryant's Tyler Mattison and others might have something else in mind.
D1 Digest: Friday, March 16
South Florida ace Shane McClanahan struck out 15 over six innings in a combined no-hitter, headlining a Friday night filled with standout performances across college baseball.
Stat Roundup: March 11 Top Performers
Saint Mary's lefty Ken Waldichuk struck out 12 over seven innings of one-hit ball, earning a place on Sunday's individual leaderboard.