| | | | | | | | | | | | | | | | | | | |
| --- | --- | --- | --- | --- | --- | --- | --- | --- | --- | --- | --- | --- | --- | --- | --- | --- | --- | --- |
| Year | Team | W | L | ERA | APP | GS | CG | SHO | SV | IP | H | R | ER | BB | SO | WP | HP | OBA |
| 2019 | | 4 | 5 | 3.89 | 14 | 14 | 2 | 1 | 0 | 90.1 | 92 | 43 | 39 | 22 | 77 | 4 | 5 | .276 |
| 2020 | | 2 | 0 | 2.42 | 4 | 4 | 0 | 0 | 0 | 26.0 | 22 | 7 | 7 | 7 | 26 | 3 | 1 | .234 |
| 2021 | BEL | 4 | 6 | 4.69 | 14 | 14 | 1 | 1 | 0 | 78.2 | 85 | 54 | 41 | 22 | 62 | 3 | 8 | .275 |
Player Wire
Coastal Plain Prospect Rundown: Savannah Bananas
Intriguing prospects from Nebraska, Oklahoma State, Kentucky, Georgia and Florida State highlight Aaron Fitt's look at the Coastal Plain League's Savannah Bananas.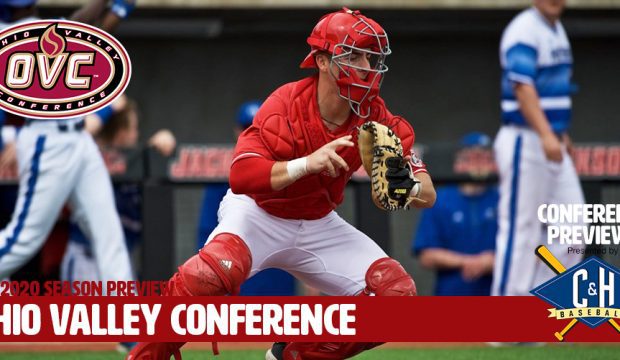 2020 Ohio Valley Preview: Jacksonville State Leads Again
Jacksonville State reached the NCAA tournament as the league's automatic bid last season. Now, the Gamecocks look to emulate that success this spring.