| | | | | | | | | | | | | | | | | | | | |
| --- | --- | --- | --- | --- | --- | --- | --- | --- | --- | --- | --- | --- | --- | --- | --- | --- | --- | --- | --- |
| Year | Team | POS | AVG | OBP | SLG | OPS | GP | AB | R | H | 2B | 3b | HR | RBI | HP | BB | SO | SB | CS |
| 2018 | | | .261 | .352 | .283 | .635 | 19 | 46 | 8 | 12 | 1 | 0 | 0 | 8 | 1 | 6 | 6 | 0 | 0 |
| 2019 | | | .248 | .345 | .317 | .662 | 55 | 202 | 30 | 50 | 8 | 0 | 2 | 24 | 10 | 20 | 38 | 3 | 3 |
| 2020 | WICH | C | .271 | .308 | .339 | .647 | 15 | 59 | 10 | 16 | 4 | 0 | 0 | 6 | 1 | 3 | 7 | 2 | 0 |
Player Wire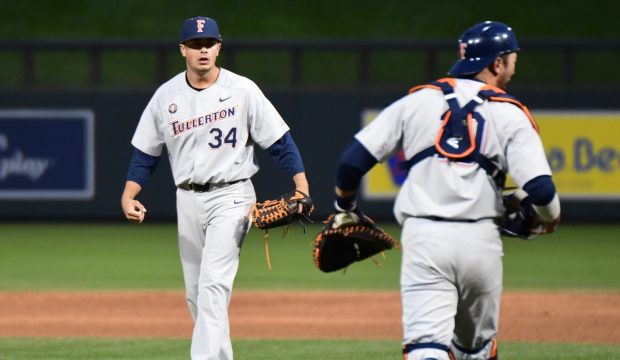 Fitt's Bits: Takeaways From Arizona
Aaron Fitt shakes out his notebook with observations on Cal State Fullerton, Virginia, TCU, Vanderbilt, Grand Canyon, Ball State and Wichita State.
2019 Conference Previews: The American
The American Athletic Conference is loaded with legitimate postseason contenders as usual, led by ECU, Houston, UConn and UCF.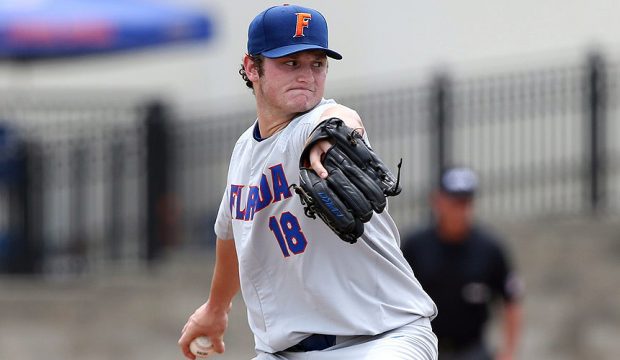 Fall Workouts Buzz: September 27
Our first fall NuggetBook is out, and includes scoop on Eric Walker and LSU, plus more on Oregon State, Florida, TCU, West Va., Penn St., Michigan St., Iowa, Liberty, Wichita St., Nebraska, Texas A&M, Illinois, Virginia and Missouri St.