| | | | | | | | | | | | | | | | | | | | |
| --- | --- | --- | --- | --- | --- | --- | --- | --- | --- | --- | --- | --- | --- | --- | --- | --- | --- | --- | --- |
| Year | Team | POS | AVG | OBP | SLG | OPS | GP | AB | R | H | 2B | 3b | HR | RBI | HP | BB | SO | SB | CS |
| 2019 | | | .302 | .408 | .425 | .833 | 49 | 179 | 26 | 54 | 8 | 1 | 4 | 29 | 5 | 28 | 31 | 2 | 0 |
| 2020 | | | .212 | .349 | .273 | .622 | 10 | 33 | 6 | 7 | 2 | 0 | 0 | 3 | 0 | 8 | 6 | 0 | 0 |
| 2021 | NOVA | 3B | .306 | .380 | .370 | .750 | 29 | 108 | 14 | 33 | 4 | 0 | 1 | 17 | 0 | 16 | 25 | 1 | 0 |
Player Wire
Be-Devil'd! 'Nova Arms Clamp Down In Upset Of ASU
Spencer Torkleson added another blast for Arizona State, but it was Villanova who came away victorious in a 2-1 upset win over the Sun Devils in desert on Saturday. 
2020 Big East Preview: It's Wide Open
Veteran-laden Seton Hall looks like the team to beat in the Big East, but Creighton, Xavier, St. John's and Butler all look like worthy contenders in a tough league to handicap.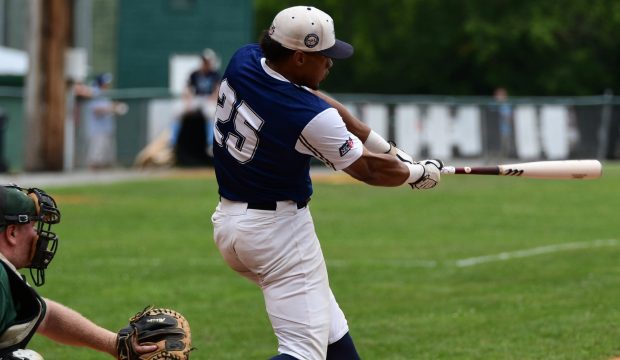 Prospect Rundown: NECBL
Central Connecticut's TT Bowens was the breakout prospect of the day at the NECBL all-star game and prospect showcase, where plenty of intriguing talents stood out.