| | | | | | | | | | | | | | | | | | | | |
| --- | --- | --- | --- | --- | --- | --- | --- | --- | --- | --- | --- | --- | --- | --- | --- | --- | --- | --- | --- |
| Year | Team | POS | AVG | OBP | SLG | OPS | GP | AB | R | H | 2B | 3b | HR | RBI | HP | BB | SO | SB | CS |
| 2016 | | | .304 | .404 | .544 | .948 | 36 | 79 | 10 | 24 | 1 | 0 | 6 | 17 | 2 | 12 | 12 | 1 | 0 |
| 2017 | | | .289 | .341 | .410 | .751 | 35 | 83 | 5 | 24 | 4 | 0 | 2 | 7 | 1 | 6 | 16 | 0 | 0 |
| 2018 | | | .316 | .409 | .526 | .935 | 13 | 38 | 6 | 12 | 2 | 0 | 2 | 6 | 0 | 6 | 14 | 0 | 0 |
| 2019 | | | .279 | .346 | .418 | .764 | 53 | 165 | 24 | 46 | 12 | 1 | 3 | 27 | 4 | 14 | 27 | 0 | 0 |
| 2020 | WCU | INF | .260 | .397 | .380 | .777 | 16 | 50 | 9 | 13 | 3 | 0 | 1 | 8 | 1 | 11 | 10 | 0 | 0 |
Player Wire
2018 Conference Previews: SoCon
JT Thomas and Mercer look to take total control of the SoCon as the 2018 campaign nears. What's the inside scoop on the league? Check out our SoCon preview.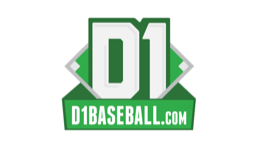 2017 Conference Previews: SoCon
Bryson Bowman and Western Carolina have some key pieces back and look to take control of the SoCon. That and more in our latest preview.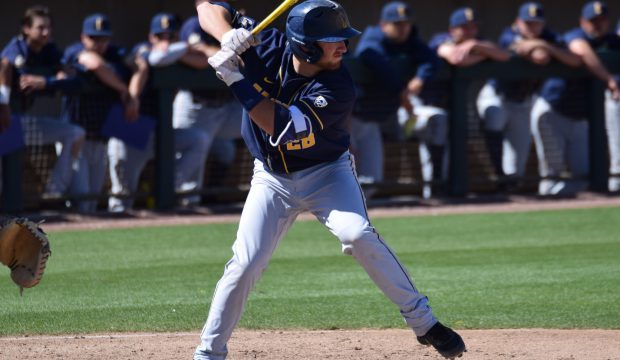 May 14 Top Performers
Cal's Brett Cumberland is one of several players who hit multiple home runs Saturday.