Player Wire
Fall Report: Arizona
Arizona has new blood with Chip Hale taking over as head coach. Can the Wildcats emulate last year's success in 2022? Let's dissect their fall.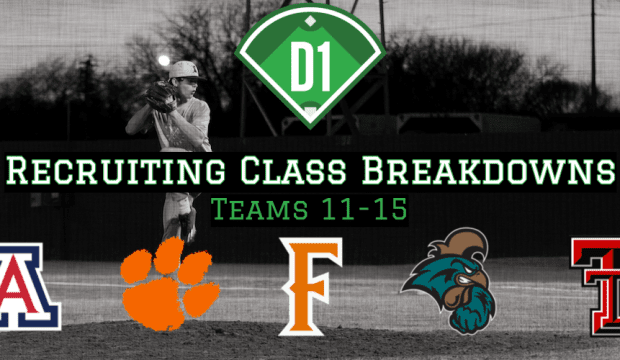 Newcomer Reports: Classes 11-15
Our in-depth breakdowns of college baseball's top incoming classes continue with a look at the newcomers at Arizona, Clemson, Cal State Fullerton, Coastal Carolina and Texas Tech.