| | | | | | | | | | | | | | | | | | | | |
| --- | --- | --- | --- | --- | --- | --- | --- | --- | --- | --- | --- | --- | --- | --- | --- | --- | --- | --- | --- |
| Year | Team | POS | AVG | OBP | SLG | OPS | GP | AB | R | H | 2B | 3b | HR | RBI | HP | BB | SO | SB | CS |
| 2019 | | | .256 | .352 | .462 | .814 | 57 | 199 | 24 | 51 | 12 | 1 | 9 | 41 | 4 | 27 | 40 | 0 | 2 |
| 2020 | | | .256 | .441 | .279 | .720 | 13 | 43 | 6 | 11 | 1 | 0 | 0 | 5 | 1 | 14 | 6 | 0 | 0 |
| 2021 | OSU | C | .267 | .329 | .382 | .711 | 35 | 131 | 18 | 35 | 9 | 0 | 2 | 20 | 0 | 13 | 28 | 1 | 1 |
Player Wire
Fall Report: Ohio State
Ohio State is loaded on the mound with the return of Garrett Burhenn (p), Seth Lonsway and a host of others. Burke Granger has the inside scoop on the Bucks.
Fall Report: Ohio State
Ohio State took a step forward last season with an NCAA tournament appearance, and with the return of several key cogs, the sky is the limit in 2020.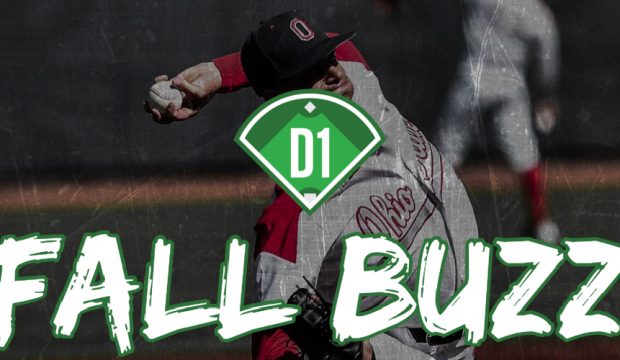 Fall Workouts Buzz: October 3
This week's Fall Buzz has nuggets on Miss. State, UNC, Indiana St., South Carolina, NC State, Ohio State, Notre Dame, Wake Forest, Radford, CofC, UCF, Army, Butler, Illinois State, Eastern Illinois and Bryant.