| | | | | | | | | | | | | | | | | | | | |
| --- | --- | --- | --- | --- | --- | --- | --- | --- | --- | --- | --- | --- | --- | --- | --- | --- | --- | --- | --- |
| Year | Team | POS | AVG | OBP | SLG | OPS | GP | AB | R | H | 2B | 3b | HR | RBI | HP | BB | SO | SB | CS |
| 2019 | | | .289 | .397 | .459 | .856 | 53 | 159 | 34 | 46 | 8 | 2 | 5 | 30 | 11 | 18 | 31 | 8 | 1 |
| 2020 | SDSU | OF | .273 | .342 | .424 | .766 | 16 | 66 | 12 | 18 | 4 | 0 | 2 | 7 | 4 | 4 | 12 | 5 | 2 |
Player Wire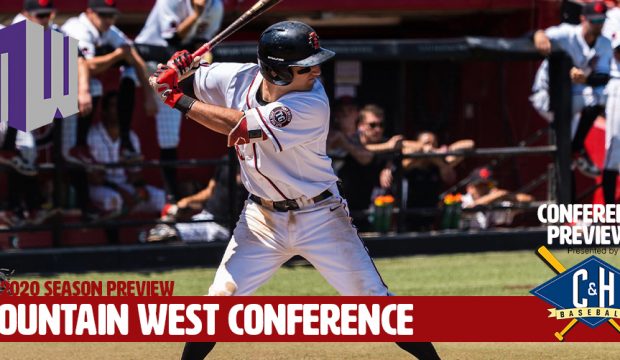 2020 Mountain West Preview: Fear The Aztecs
San Diego State's coaches think they might have their most talented and complete team ever in 2020, making the Aztecs the team to beat in the always-competitive MWC. But Fresno State and Nevada are lying in the weeds.
Fall Report: San Diego State
San Diego State has become a postseason mainstay, but it wants much more. Here's our in-depth look at the Aztecs after fall workouts.