| | | | | | | | | | | | | | | | | | | |
| --- | --- | --- | --- | --- | --- | --- | --- | --- | --- | --- | --- | --- | --- | --- | --- | --- | --- | --- |
| Year | Team | W | L | ERA | APP | GS | CG | SHO | SV | IP | H | R | ER | BB | SO | WP | HP | OBA |
| 2017 | | 1 | 0 | 5.93 | 15 | 0 | 0 | 0 | 0 | 13.2 | 10 | 9 | 9 | 13 | 10 | 3 | 1 | .200 |
| 2018 | | 1 | 0 | 3.86 | 11 | 4 | 0 | 0 | 0 | 21.0 | 15 | 9 | 9 | 13 | 17 | 1 | 5 | .200 |
| 2019 | UGA | 6 | 3 | 2.70 | 14 | 13 | 0 | 0 | 0 | 66.2 | 40 | 24 | 20 | 24 | 64 | 5 | 5 | .174 |
Player Wire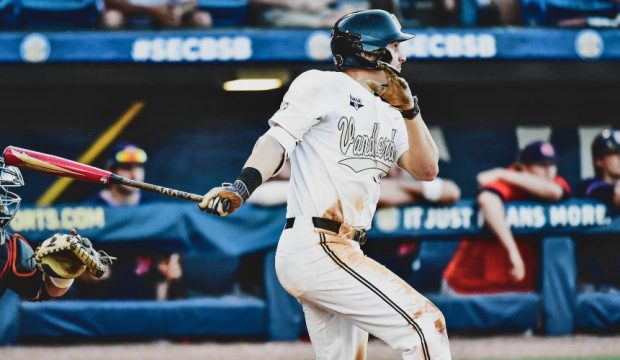 Hoover Dispatches: Vandy's Bleday Puts On Show For Brass
Vanderbilt's JJ Bleday (p) put on a show for some front office brass and Georgia's Cam Shepherd had a day to remember at the SEC tournament.
Fall Report: Georgia
Expectations are soaring for Georgia as 2019 nears. Find out which breakout candidates have stood out so far this fall for the hungry Bulldogs.