| | | | | | | | | | | | | | | | | | | | |
| --- | --- | --- | --- | --- | --- | --- | --- | --- | --- | --- | --- | --- | --- | --- | --- | --- | --- | --- | --- |
| Year | Team | POS | AVG | OBP | SLG | OPS | GP | AB | R | H | 2B | 3b | HR | RBI | HP | BB | SO | SB | CS |
| 2016 | | | .167 | .167 | .167 | .334 | 4 | 6 | 0 | 1 | 0 | 0 | 0 | 0 | 0 | 0 | 1 | 0 | 0 |
| 2017 | | | .267 | .315 | .400 | .715 | 33 | 120 | 13 | 32 | 10 | 0 | 2 | 24 | 2 | 7 | 32 | 0 | 0 |
| 2018 | | | .283 | .353 | .345 | .698 | 49 | 145 | 12 | 41 | 4 | 1 | 1 | 17 | 5 | 13 | 38 | 0 | 0 |
| 2019 | SMC | INF | .281 | .392 | .419 | .811 | 56 | 167 | 26 | 47 | 5 | 3 | 4 | 28 | 7 | 24 | 41 | 1 | 1 |
Player Wire
On The Upswing: Week One
Ken Waldichuk and Saint Mary's won a big road series at Long Beach State, earning the Gaels a spot on our list of 10 teams that boosted their profiles in Week One.
Fall Report: Saint Mary's
Two-way star Kevin Milam leads a loaded Saint Mary's club with designs on winning the WCC and making a deep postseason run in Eric Valenzuela's fifth year.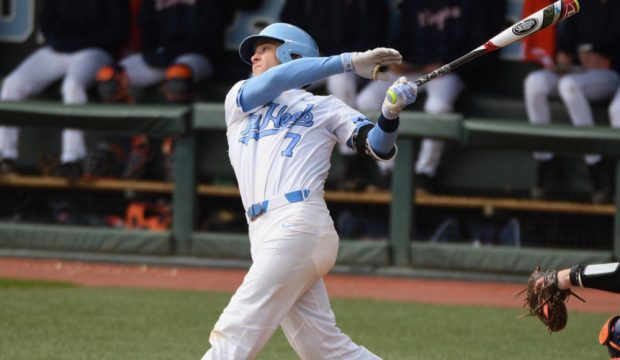 D1 Digest: Tuesday, April 11
Logan Warmoth and North Carolina dominated South Carolina, headlining our in-depth look back at Tuesday's action.