| | | | | | | | | | | | | | | | | | | | |
| --- | --- | --- | --- | --- | --- | --- | --- | --- | --- | --- | --- | --- | --- | --- | --- | --- | --- | --- | --- |
| Year | Team | POS | AVG | OBP | SLG | OPS | GP | AB | R | H | 2B | 3b | HR | RBI | HP | BB | SO | SB | CS |
| 2017 | | | .238 | .366 | .252 | .618 | 49 | 143 | 32 | 34 | 2 | 0 | 0 | 9 | 7 | 22 | 30 | 18 | 8 |
| 2018 | | | .278 | .428 | .325 | .753 | 61 | 212 | 56 | 59 | 4 | 3 | 0 | 22 | 6 | 50 | 25 | 42 | 7 |
| 2019 | ARMY | OF | .375 | .541 | .445 | .986 | 61 | 200 | 71 | 75 | 6 | 4 | 0 | 26 | 7 | 69 | 26 | 45 | 7 |
Player Wire
2019 Conference Previews: Patriot League
Electric righthander Noah Song leads a Navy club that is aiming for its fifth straight Patriot League regular-season title.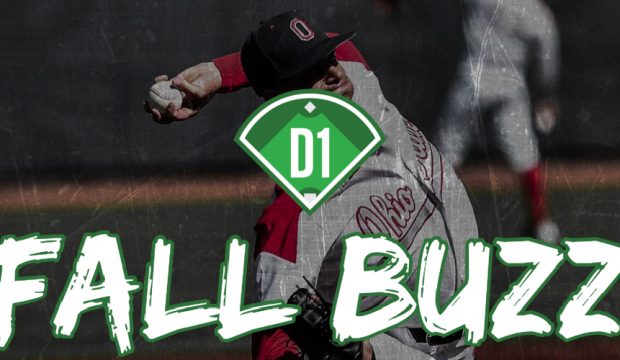 Fall Workouts Buzz: October 3
This week's Fall Buzz has nuggets on Miss. State, UNC, Indiana St., South Carolina, NC State, Ohio State, Notre Dame, Wake Forest, Radford, CofC, UCF, Army, Butler, Illinois State, Eastern Illinois and Bryant.