| | | | | | | | | | | | | | | | | | | | |
| --- | --- | --- | --- | --- | --- | --- | --- | --- | --- | --- | --- | --- | --- | --- | --- | --- | --- | --- | --- |
| Year | Team | POS | AVG | OBP | SLG | OPS | GP | AB | R | H | 2B | 3b | HR | RBI | HP | BB | SO | SB | CS |
| 2018 | | | .227 | .277 | .278 | .555 | 54 | 198 | 24 | 45 | 4 | 3 | 0 | 17 | 5 | 9 | 38 | 6 | 1 |
| 2019 | | | .251 | .292 | .330 | .622 | 54 | 203 | 20 | 51 | 14 | 1 | 0 | 35 | 3 | 10 | 34 | 10 | 4 |
| 2020 | | | .319 | .415 | .464 | .879 | 17 | 69 | 11 | 22 | 4 | 0 | 2 | 13 | 4 | 8 | 13 | 8 | 2 |
| 2021 | W&M | INF | .287 | .335 | .494 | .829 | 43 | 178 | 26 | 51 | 15 | 2 | 6 | 25 | 2 | 11 | 37 | 9 | 2 |
Player Wire
Coastal Plain Prospect Rundown: Lexington County Blowfish
The Lexington County Blowfish roster is highlighted by a host of South Carolina Gamecocks, led by blue-chip freshman Brennan Milone. Aaron Fitt shares his scouting notes on the Blowfish.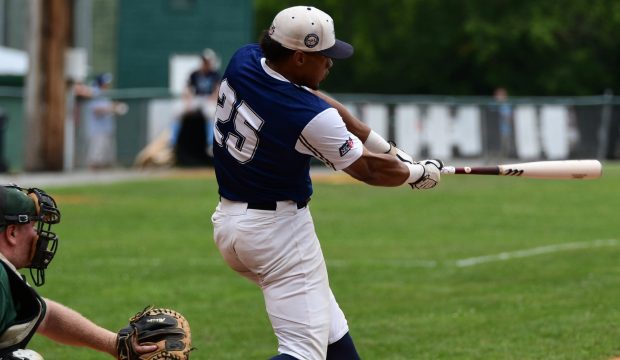 Prospect Rundown: NECBL
Central Connecticut's TT Bowens was the breakout prospect of the day at the NECBL all-star game and prospect showcase, where plenty of intriguing talents stood out.