| | | | | | | | | | | | | | | | | | | | |
| --- | --- | --- | --- | --- | --- | --- | --- | --- | --- | --- | --- | --- | --- | --- | --- | --- | --- | --- | --- |
| Year | Team | POS | AVG | OBP | SLG | OPS | GP | AB | R | H | 2B | 3b | HR | RBI | HP | BB | SO | SB | CS |
| 2018 | | | .250 | .316 | .368 | .684 | 25 | 68 | 14 | 17 | 5 | 0 | 1 | 6 | 4 | 3 | 21 | 0 | 0 |
| 2019 | | | .282 | .363 | .423 | .786 | 48 | 149 | 30 | 42 | 8 | 2 | 3 | 18 | 3 | 16 | 45 | 6 | 4 |
| 2020 | BC | OF | .414 | .471 | .638 | 1.109 | 15 | 58 | 14 | 24 | 4 | 3 | 1 | 16 | 0 | 8 | 16 | 4 | 0 |
Player Wire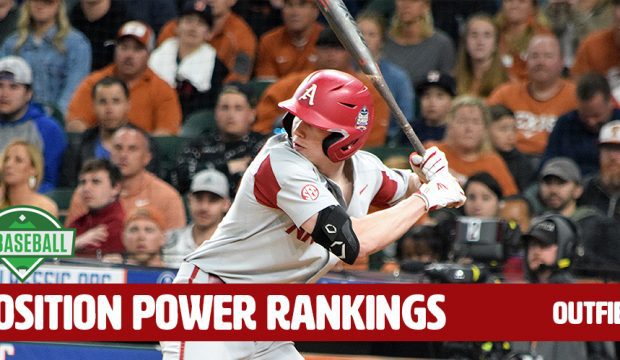 Final 2020 Power Rankings: Outfield
Arkansas slugger Heston Kjerstad edged fellow first-team All-American Austin Martin of Vanderbilt for the No. 1 spot on our list of college baseball's top 100 outfielders. Find out who else made the cut.
Fall Report: Boston College
Chris Galland is one of several speedsters who will anchor a Boston College lineup that should be very potent next year. The Eagles are one of college baseball's most intriguing sleepers heading into 2020.