| | | | | | | | | | | | | | | | | | | | |
| --- | --- | --- | --- | --- | --- | --- | --- | --- | --- | --- | --- | --- | --- | --- | --- | --- | --- | --- | --- |
| Year | Team | POS | AVG | OBP | SLG | OPS | GP | AB | R | H | 2B | 3b | HR | RBI | HP | BB | SO | SB | CS |
| 2016 | | | .286 | .322 | .492 | .814 | 49 | 189 | 23 | 54 | 15 | 0 | 8 | 32 | 8 | 3 | 58 | 0 | 0 |
| 2017 | | | .261 | .321 | .357 | .678 | 53 | 199 | 33 | 52 | 10 | 0 | 3 | 24 | 7 | 11 | 75 | 1 | 0 |
| 2018 | | | .278 | .331 | .498 | .829 | 55 | 223 | 30 | 62 | 17 | 1 | 10 | 44 | 4 | 14 | 63 | 1 | 1 |
| 2019 | MTSU | OF | .227 | .271 | .348 | .619 | 20 | 66 | 7 | 15 | 2 | 0 | 2 | 8 | 3 | 1 | 25 | 0 | 0 |
Player Wire
2018 Conference Previews: C-USA
Matt Wallner and Southern Miss lead the way for Conference USA, but Rice and others are close behind. We take an in-depth look at C-USA.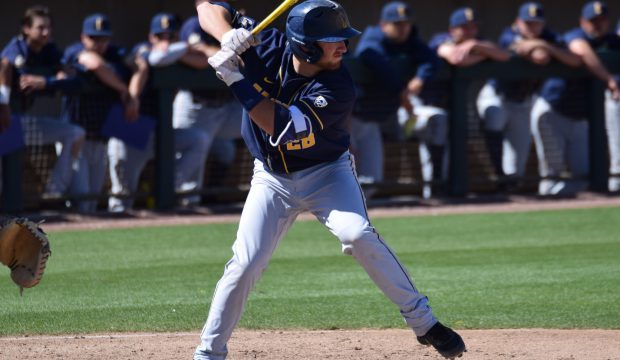 May 14 Top Performers
Cal's Brett Cumberland is one of several players who hit multiple home runs Saturday.
Stat Roundup: March 6 Top Performers
David Peterson struck out 13 and extended Oregon's streak of no earned runs allowed in 34.1 innings, headlining the Sunday leaderboard.