| | | | | | | | | | | | | | | | | | | | |
| --- | --- | --- | --- | --- | --- | --- | --- | --- | --- | --- | --- | --- | --- | --- | --- | --- | --- | --- | --- |
| Year | Team | POS | AVG | OBP | SLG | OPS | GP | AB | R | H | 2B | 3b | HR | RBI | HP | BB | SO | SB | CS |
| 2019 | | | .136 | .208 | .182 | .390 | 31 | 22 | 2 | 3 | 1 | 0 | 0 | 3 | 0 | 2 | 6 | 0 | 0 |
| 2020 | | | .222 | .300 | .222 | .522 | 11 | 9 | 4 | 2 | 0 | 0 | 0 | 1 | 0 | 1 | 3 | 2 | 0 |
| 2021 | ARIZ | OF | .244 | .347 | .366 | .713 | 39 | 41 | 12 | 10 | 0 | 1 | 1 | 7 | 2 | 5 | 15 | 1 | 0 |
Player Wire
Fall Report: Arizona
Donta Williams and Arizona have all the pieces needed to make a run toward the College World Series in 2021. Here's the inside scoop on U of A this fall.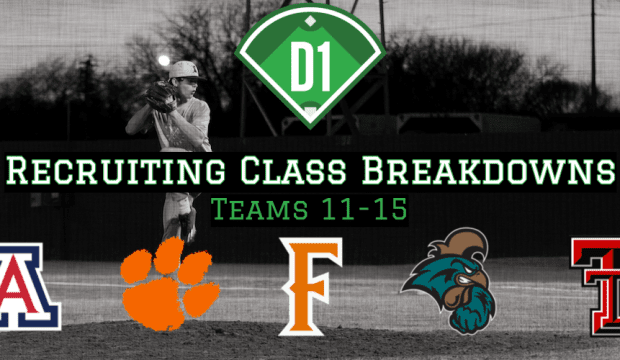 Newcomer Reports: Classes 11-15
Our in-depth breakdowns of college baseball's top incoming classes continue with a look at the newcomers at Arizona, Clemson, Cal State Fullerton, Coastal Carolina and Texas Tech.