| | | | | | | | | | | | | | | | | | | |
| --- | --- | --- | --- | --- | --- | --- | --- | --- | --- | --- | --- | --- | --- | --- | --- | --- | --- | --- |
| Year | Team | W | L | ERA | APP | GS | CG | SHO | SV | IP | H | R | ER | BB | SO | WP | HP | OBA |
| 2018 | NOVA | 0 | 0 | 0.00 | 0 | 0 | 0 | 0 | 0 | 0.0 | 0 | 0 | 0 | 0 | 0 | 0 | 0 | .000 |
| | | | | | | | | | | | | | | | | | | | |
| --- | --- | --- | --- | --- | --- | --- | --- | --- | --- | --- | --- | --- | --- | --- | --- | --- | --- | --- | --- |
| Year | Team | POS | AVG | OBP | SLG | OPS | GP | AB | R | H | 2B | 3b | HR | RBI | HP | BB | SO | SB | CS |
| 2016 | | | .253 | .328 | .347 | .675 | 51 | 170 | 26 | 43 | 9 | 2 | 1 | 18 | 0 | 20 | 29 | 1 | 0 |
| 2017 | | | .240 | .325 | .331 | .656 | 46 | 175 | 23 | 42 | 7 | 3 | 1 | 14 | 5 | 17 | 36 | 8 | 4 |
| 2018 | NOVA | CF | .276 | .364 | .417 | .781 | 48 | 192 | 43 | 53 | 12 | 3 | 3 | 14 | 2 | 25 | 33 | 13 | 0 |
Player Wire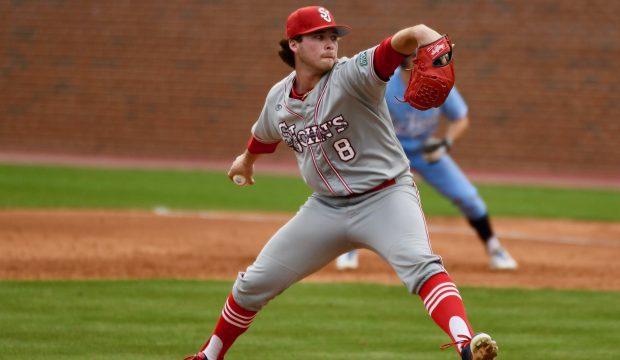 2018 Conference Previews: Big East
Sean Mooney and St. John's have some key pieces back and look to make a big statement on the national stage. We have the inside scoop on the Big East.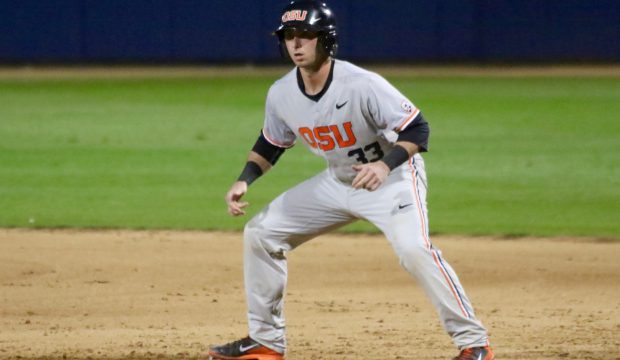 Stat Roundup: March 11 Top Performers
Oregon State's red-hot Logan Ice fell just a single shy of the cycle, headlining Friday's individual leaderboard.
Stat Roundup: March 2 Top Performers
Andrew Gist threw six innings of two-hit, shutout ball to lead Georgia to another midweek win, earning him a spot on the Wednesday individual leaderboard.