| | | | | | | | | | | | | | | | | | | | |
| --- | --- | --- | --- | --- | --- | --- | --- | --- | --- | --- | --- | --- | --- | --- | --- | --- | --- | --- | --- |
| Year | Team | POS | AVG | OBP | SLG | OPS | GP | AB | R | H | 2B | 3b | HR | RBI | HP | BB | SO | SB | CS |
| 2019 | | | .241 | .313 | .437 | .750 | 31 | 87 | 13 | 21 | 5 | 0 | 4 | 14 | 1 | 8 | 27 | 1 | 4 |
| 2020 | | INF | .200 | .200 | .200 | .400 | 8 | 10 | 1 | 2 | 0 | 0 | 0 | 1 | 0 | 0 | 2 | 0 | 0 |
| 2021 | MSM | U | .296 | .362 | .417 | .779 | 34 | 115 | 18 | 34 | 2 | 0 | 4 | 17 | 2 | 10 | 18 | 1 | 1 |
Player Wire
2020 Big South Preview: Campbell Headlines League Again
Campbell has captured the Big South crown the last two seasons, and the Camels look to make it a three-peat this spring. Here's our in-depth look at the Big South.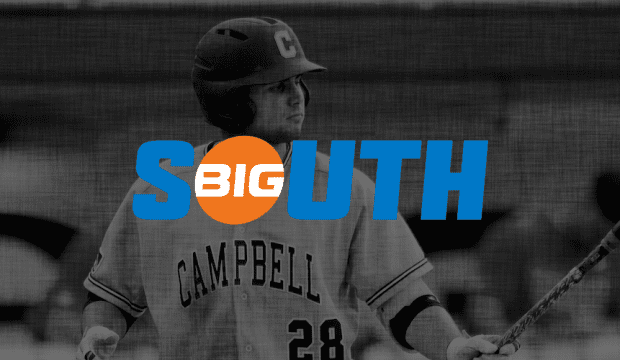 2019 Conference Previews: Big South
Matt Barefoot hopes to lead Campbell to the top of the Big South, while High Point has the upper hand entering 2019.