| | | | | | | | | | | | | | | | | | | | |
| --- | --- | --- | --- | --- | --- | --- | --- | --- | --- | --- | --- | --- | --- | --- | --- | --- | --- | --- | --- |
| Year | Team | POS | AVG | OBP | SLG | OPS | GP | AB | R | H | 2B | 3b | HR | RBI | HP | BB | SO | SB | CS |
| 2016 | | | .500 | .667 | .750 | 1.417 | 10 | 4 | 5 | 2 | 1 | 0 | 0 | 0 | 0 | 2 | 0 | 0 | 0 |
| 2017 | | | .331 | .384 | .386 | .770 | 49 | 166 | 24 | 55 | 9 | 0 | 0 | 23 | 1 | 15 | 22 | 12 | 4 |
| 2018 | | | .216 | .290 | .307 | .597 | 49 | 176 | 25 | 38 | 8 | 1 | 2 | 19 | 3 | 17 | 33 | 5 | 4 |
| 2019 | BC | INF | .347 | .407 | .542 | .949 | 19 | 72 | 17 | 25 | 5 | 0 | 3 | 16 | 2 | 6 | 14 | 5 | 0 |
Player Wire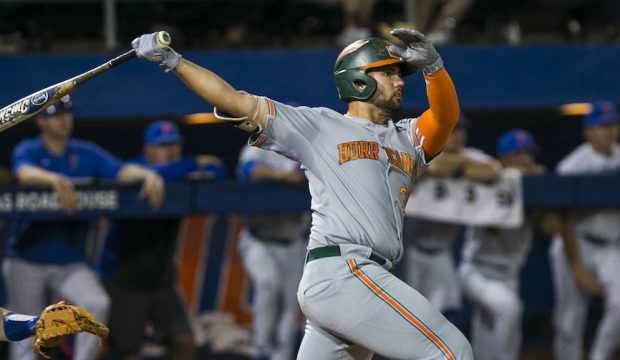 Weekend Insider: Major Storylines In ACC Play
As ACC play begins this weekend, Aaron Fitt takes a look at major storylines for each of the conference's 14 teams.
ACC Opening Weekend Storylines
Adam Wolf and Louisville host North Carolina in the marquee series of ACC opening weekend. Aaron Fitt breaks down the top storylines to watch opening weekend.