| | | | | | | | | | | | | | | | | | | | |
| --- | --- | --- | --- | --- | --- | --- | --- | --- | --- | --- | --- | --- | --- | --- | --- | --- | --- | --- | --- |
| Year | Team | POS | AVG | OBP | SLG | OPS | GP | AB | R | H | 2B | 3b | HR | RBI | HP | BB | SO | SB | CS |
| 2018 | | | .214 | .278 | .321 | .599 | 42 | 131 | 18 | 28 | 7 | 2 | 1 | 10 | 1 | 11 | 13 | 2 | 2 |
| 2019 | | | .324 | .358 | .459 | .817 | 23 | 74 | 14 | 24 | 4 | 0 | 2 | 11 | 1 | 4 | 21 | 3 | 1 |
| 2020 | UCSB | INF | .288 | .354 | .525 | .879 | 15 | 59 | 7 | 17 | 0 | 1 | 4 | 17 | 3 | 3 | 13 | 0 | 0 |
Player Wire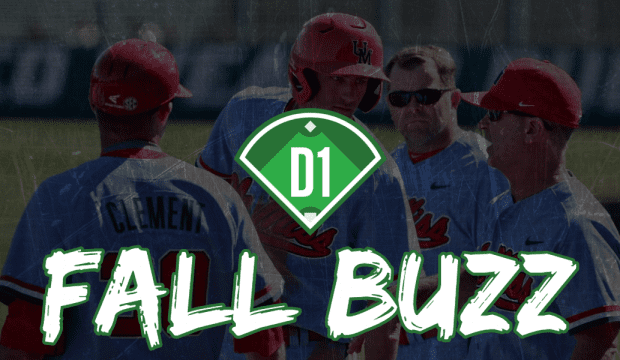 Fall Workouts Buzz: October 19
Our latest fall nuggetbook has inside scoop on Ole Miss, Texas, TCU, Clemson, Cal, UCSB, VCU, South Florida, Louisiana Tech, UL Monroe and Kent State.
2018 Conference Previews: Big West
After vanquishing rival Long Beach State in super regionals last June, Cal State Fullerton heads into 2018 as the team to beat in the Big West.
Fall Report: UC Santa Barbara
Tommy Jew returns to spearhead a UCSB offense that should be potent. Will the Gauchos improve their pitching and defense enough to get back into regionals?