| | | | | | | | | | | | | | | | | | | | |
| --- | --- | --- | --- | --- | --- | --- | --- | --- | --- | --- | --- | --- | --- | --- | --- | --- | --- | --- | --- |
| Year | Team | POS | AVG | OBP | SLG | OPS | GP | AB | R | H | 2B | 3b | HR | RBI | HP | BB | SO | SB | CS |
| 2017 | | | .293 | .427 | .414 | .841 | 47 | 99 | 22 | 29 | 3 | 3 | 1 | 17 | 2 | 22 | 26 | 12 | 0 |
| 2018 | | | .274 | .408 | .352 | .760 | 59 | 219 | 49 | 60 | 7 | 2 | 2 | 29 | 7 | 48 | 50 | 30 | 6 |
| 2019 | | | .324 | .435 | .469 | .904 | 61 | 241 | 56 | 78 | 14 | 3 | 5 | 43 | 9 | 40 | 47 | 33 | 6 |
| 2020 | WOF | INF | .250 | .385 | .297 | .682 | 17 | 64 | 13 | 16 | 3 | 0 | 0 | 4 | 2 | 12 | 12 | 10 | 0 |
Player Wire
NECBL All-Star Hitter Reports
The New England Collegiate League was well stocked with intriguing offensive prospects. It's time to dissect the top bats from the NECBL all-star game.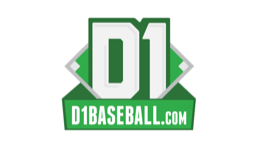 2017 Conference Previews: SoCon
Bryson Bowman and Western Carolina have some key pieces back and look to take control of the SoCon. That and more in our latest preview.