| | | | | | | | | | | | | | | | | | | | |
| --- | --- | --- | --- | --- | --- | --- | --- | --- | --- | --- | --- | --- | --- | --- | --- | --- | --- | --- | --- |
| Year | Team | POS | AVG | OBP | SLG | OPS | GP | AB | R | H | 2B | 3b | HR | RBI | HP | BB | SO | SB | CS |
| 2017 | | | .000 | .400 | .000 | .400 | 1 | 3 | 1 | 0 | 0 | 0 | 0 | 0 | 0 | 2 | 1 | 0 | 0 |
| 2018 | | | .325 | .375 | .373 | .748 | 47 | 169 | 31 | 55 | 4 | 2 | 0 | 11 | 1 | 13 | 23 | 20 | 7 |
| 2019 | | | .272 | .323 | .283 | .606 | 24 | 92 | 12 | 25 | 1 | 0 | 0 | 1 | 1 | 6 | 9 | 14 | 1 |
| 2020 | CIT | OF | .350 | .461 | .533 | .994 | 16 | 60 | 21 | 21 | 5 | 3 | 0 | 10 | 1 | 13 | 10 | 8 | 2 |
Player Wire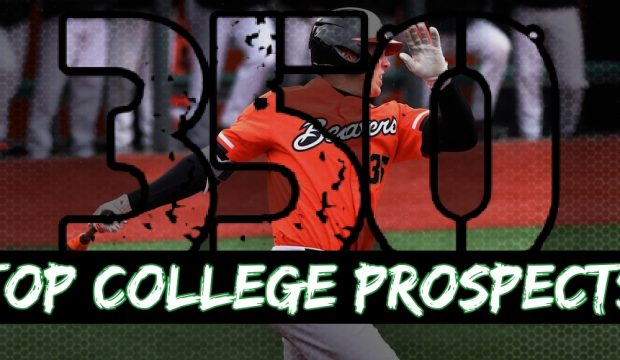 2019 College Top 350 Prospects
Oregon State's Adley Rutschman headlines a star-studded list as we unveil the College Top 350 Prospects list for 2019.
NECBL All-Star Hitter Reports
The New England Collegiate League was well stocked with intriguing offensive prospects. It's time to dissect the top bats from the NECBL all-star game.
2018 Conference Previews: SoCon
JT Thomas and Mercer look to take total control of the SoCon as the 2018 campaign nears. What's the inside scoop on the league? Check out our SoCon preview.