| | | | | | | | | | | | | | | | | | | | |
| --- | --- | --- | --- | --- | --- | --- | --- | --- | --- | --- | --- | --- | --- | --- | --- | --- | --- | --- | --- |
| Year | Team | POS | AVG | OBP | SLG | OPS | GP | AB | R | H | 2B | 3b | HR | RBI | HP | BB | SO | SB | CS |
| 2017 | | | .337 | .433 | .506 | .939 | 51 | 178 | 39 | 60 | 13 | 4 | 3 | 25 | 3 | 28 | 54 | 6 | 2 |
| 2018 | | | .208 | .291 | .383 | .674 | 35 | 120 | 12 | 25 | 7 | 1 | 4 | 13 | 2 | 12 | 63 | 2 | 1 |
| 2019 | W&M | OF | .285 | .416 | .531 | .947 | 42 | 130 | 29 | 37 | 6 | 4 | 6 | 28 | 8 | 22 | 56 | 4 | 1 |
Player Wire
2018 Conference Previews: Colonial
Alex Royalty headlines a strong pitching staff for perennial CAA power UNC Wilmington, which should be pushed by CofC and Delaware in 2018.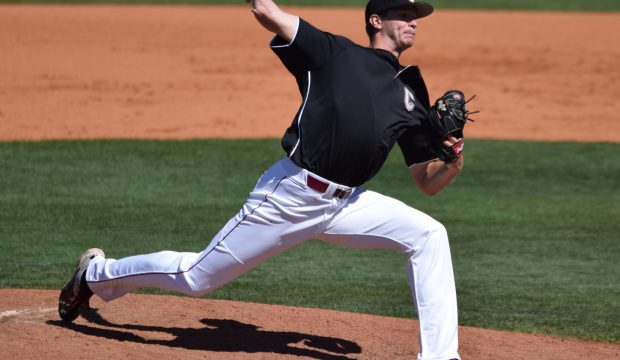 2017 Conference Previews: Colonial
Bailey Ober and College of Charleston lead a group of CAA challengers that also includes William & Mary and Delaware. But UNCW is the team to beat.