| | | | | | | | | | | | | | | | | | | | |
| --- | --- | --- | --- | --- | --- | --- | --- | --- | --- | --- | --- | --- | --- | --- | --- | --- | --- | --- | --- |
| Year | Team | POS | AVG | OBP | SLG | OPS | GP | AB | R | H | 2B | 3b | HR | RBI | HP | BB | SO | SB | CS |
| 2018 | | INF | .304 | .396 | .402 | .798 | 36 | 92 | 16 | 28 | 3 | 0 | 2 | 15 | 4 | 10 | 11 | 1 | 1 |
| 2020 | SJSU | INF | .222 | .308 | .289 | .597 | 14 | 45 | 5 | 10 | 3 | 0 | 0 | 6 | 1 | 5 | 11 | 1 | 0 |
Player Wire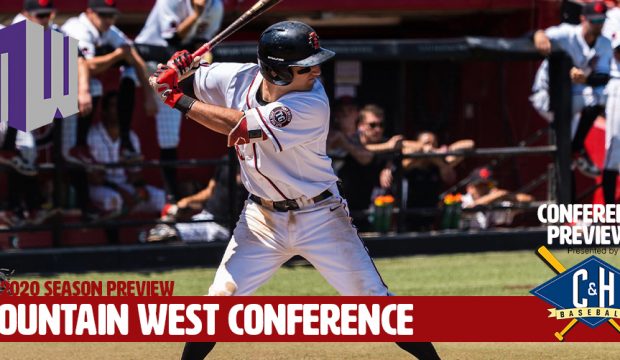 2020 Mountain West Preview: Fear The Aztecs
San Diego State's coaches think they might have their most talented and complete team ever in 2020, making the Aztecs the team to beat in the always-competitive MWC. But Fresno State and Nevada are lying in the weeds.
Stat Roundup: March 3 Top Performers
Oregon State's Bryce Fehmel threw a one-hit shutout against Hartford, earning him a spot atop Saturday's individual leaderboard.
2018 Conference Previews: Big West
After vanquishing rival Long Beach State in super regionals last June, Cal State Fullerton heads into 2018 as the team to beat in the Big West.