| | | | | | | | | | | | | | | | | | | | |
| --- | --- | --- | --- | --- | --- | --- | --- | --- | --- | --- | --- | --- | --- | --- | --- | --- | --- | --- | --- |
| Year | Team | POS | AVG | OBP | SLG | OPS | GP | AB | R | H | 2B | 3b | HR | RBI | HP | BB | SO | SB | CS |
| 2019 | CBP | INF | .372 | .443 | .549 | .992 | 51 | 215 | 49 | 80 | 15 | 1 | 7 | 33 | 9 | 19 | 15 | 7 | 6 |
Player Wire
D1 Analytics: 2019 Top Senior Hitters
When the game is on the line, who most consistently gets the job done? Our analytics team takes an in-depth look at the top senior hitters as the postseason and MLB draft near.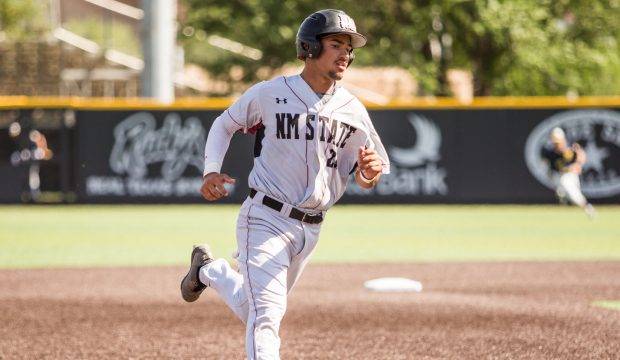 Week 6 Power Rankings: Second Base
New Mexico State's Nick Gonzales has taken over the No. 1 spot in our updated ranking of the top 30 second basemen in college baseball.
West Connection: Cal Baptist Making Big Splash
Shotgun Spratling's latest notebook takes an in-depth look at upstart Cal Baptist, LMU, USD's Jake Miller, K-State ushers in a new era and a Cal Poly arm takes a step forward.