| | | | | | | | | | | | | | | | | | | | |
| --- | --- | --- | --- | --- | --- | --- | --- | --- | --- | --- | --- | --- | --- | --- | --- | --- | --- | --- | --- |
| Year | Team | POS | AVG | OBP | SLG | OPS | GP | AB | R | H | 2B | 3b | HR | RBI | HP | BB | SO | SB | CS |
| 2017 | | | .303 | .406 | .430 | .836 | 48 | 165 | 33 | 50 | 7 | 1 | 4 | 24 | 12 | 18 | 44 | 17 | 4 |
| 2018 | | | .308 | .385 | .440 | .825 | 45 | 159 | 26 | 49 | 8 | 2 | 3 | 21 | 4 | 17 | 38 | 14 | 3 |
| 2019 | MRST | INF | .316 | .414 | .386 | .800 | 46 | 171 | 35 | 54 | 7 | 1 | 1 | 22 | 9 | 21 | 33 | 18 | 2 |
Player Wire
NECBL All-Star Game Notebook
Notre Dame's Cameron Junker has made a big leap this summer in the NECBL. Aaron Fitt highlights Junker, UCSB's Chris Troye, FIU's Lorenzo Hampton Jr. and Marist's Randy Taveras after their big all-star performances.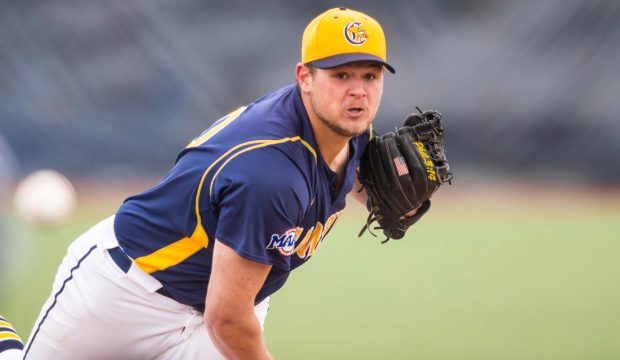 2018 Conference Previews: MAAC
Dominant closer Tyler Smith is back to headline an experienced roster for Canisius, which looks like the team to beat in the MAAC. Get the inside scoop on the Metro Atlantic.