| | | | | | | | | | | | | | | | | | | |
| --- | --- | --- | --- | --- | --- | --- | --- | --- | --- | --- | --- | --- | --- | --- | --- | --- | --- | --- |
| Year | Team | W | L | ERA | APP | GS | CG | SHO | SV | IP | H | R | ER | BB | SO | WP | HP | OBA |
| 2020 | TAMU | 0 | 0 | 0.00 | 2 | 0 | 0 | 0 | 0 | 1.2 | 2 | 0 | 0 | 0 | 3 | 0 | 0 | .286 |
| | | | | | | | | | | | | | | | | | | | |
| --- | --- | --- | --- | --- | --- | --- | --- | --- | --- | --- | --- | --- | --- | --- | --- | --- | --- | --- | --- |
| Year | Team | POS | AVG | OBP | SLG | OPS | GP | AB | R | H | 2B | 3b | HR | RBI | HP | BB | SO | SB | CS |
| 2020 | TAMU | INF | .277 | .364 | .298 | .662 | 14 | 47 | 10 | 13 | 1 | 0 | 0 | 10 | 0 | 7 | 15 | 1 | 0 |
Player Wire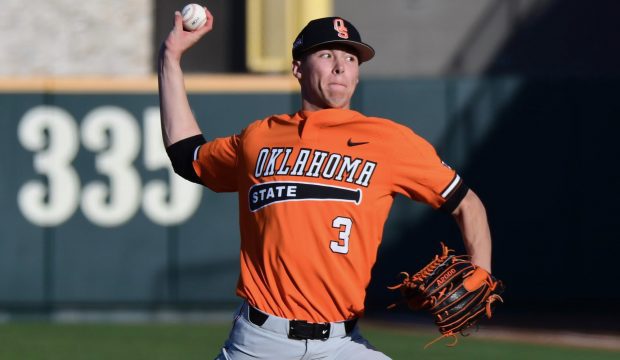 Fitt Bits: Takeaways From The Frisco Classic
Aaron Fitt's mega-notebook from Frisco is brimming with more than 5,000 words of observations and takes on UCLA, Illinois, Oklahoma State and Texas A&M.
Fall Report: Texas A&M
Zach DeLoach had a summer to remember and he has carried some of that success into the fall. Here's our in-depth look at a pitching-loaded and new-look Texas A&M club.