| | | | | | | | | | | | | | | | | | | | |
| --- | --- | --- | --- | --- | --- | --- | --- | --- | --- | --- | --- | --- | --- | --- | --- | --- | --- | --- | --- |
| Year | Team | POS | AVG | OBP | SLG | OPS | GP | AB | R | H | 2B | 3b | HR | RBI | HP | BB | SO | SB | CS |
| 2017 | | | .319 | .371 | .415 | .786 | 59 | 229 | 41 | 73 | 9 | 2 | 3 | 35 | 1 | 19 | 38 | 6 | 3 |
| 2018 | | | .357 | .438 | .467 | .905 | 53 | 227 | 57 | 81 | 15 | 2 | 2 | 32 | 3 | 30 | 47 | 9 | 1 |
| 2019 | UNCG | INF | .288 | .364 | .382 | .746 | 54 | 212 | 34 | 61 | 12 | 1 | 2 | 28 | 2 | 25 | 36 | 12 | 2 |
Player Wire
Prospect Rundown: Valley League
South Carolina's Andrew Eyster was one of the most intriguing prospects on the Valley League roster at the Southeast Collegiate Prospect Showcase. Find out who else stood out for the Valley.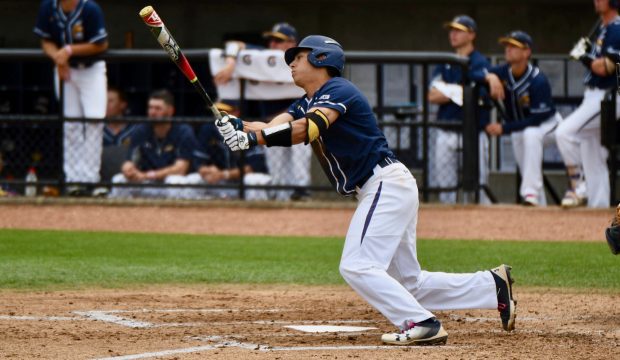 UNCG Stakes Claim To SoCon Primacy
Cesar Trejo and Andrew Moritz lead an experienced, potent offense for UNC Greensboro, which is making some serious noise the second half of the season.
2018 Conference Previews: SoCon
JT Thomas and Mercer look to take total control of the SoCon as the 2018 campaign nears. What's the inside scoop on the league? Check out our SoCon preview.