| | | | | | | | | | | | | | | | | | | | |
| --- | --- | --- | --- | --- | --- | --- | --- | --- | --- | --- | --- | --- | --- | --- | --- | --- | --- | --- | --- |
| Year | Team | POS | AVG | OBP | SLG | OPS | GP | AB | R | H | 2B | 3b | HR | RBI | HP | BB | SO | SB | CS |
| 2017 | | | .259 | .310 | .328 | .638 | 35 | 116 | 10 | 30 | 3 | 1 | 1 | 10 | 3 | 6 | 28 | 0 | 1 |
| 2018 | | | .163 | .239 | .263 | .502 | 29 | 80 | 10 | 13 | 0 | 1 | 2 | 9 | 1 | 7 | 20 | 0 | 0 |
| 2019 | | | .215 | .291 | .289 | .580 | 44 | 135 | 22 | 29 | 7 | 0 | 1 | 19 | 8 | 7 | 33 | 1 | 0 |
| 2020 | | | .143 | .280 | .429 | .709 | 10 | 21 | 3 | 3 | 0 | 0 | 2 | 4 | 2 | 2 | 4 | 0 | 0 |
| 2021 | NEV | C | .238 | .310 | .396 | .706 | 32 | 101 | 18 | 24 | 4 | 0 | 4 | 15 | 3 | 9 | 21 | 0 | 1 |
Player Wire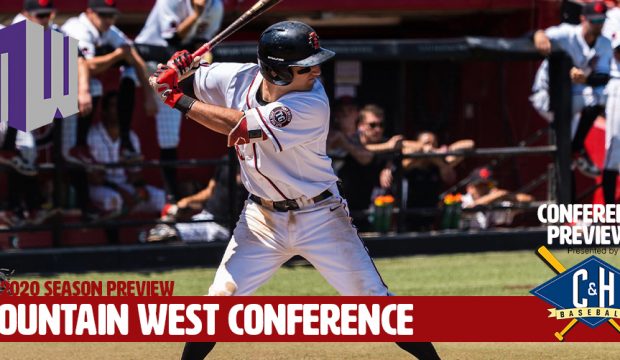 2020 Mountain West Preview: Fear The Aztecs
San Diego State's coaches think they might have their most talented and complete team ever in 2020, making the Aztecs the team to beat in the always-competitive MWC. But Fresno State and Nevada are lying in the weeds.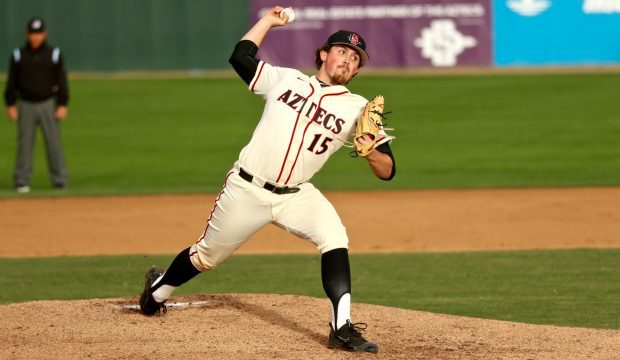 2018 Conference Previews: MWC
Logan Boyer has a big-time arm and San Diego State looks to take control of the Mountain West yet again. How does the MWC stack up? Find out.
D1 Digest: Wednesday, March 15
Chase Lunceford's walk-off double in the 13th lifted Louisiana Tech to a big win over UL Lafayette, one of the highlights from a fun Wednesday.