| | | | | | | | | | | | | | | | | | | |
| --- | --- | --- | --- | --- | --- | --- | --- | --- | --- | --- | --- | --- | --- | --- | --- | --- | --- | --- |
| Year | Team | W | L | ERA | APP | GS | CG | SHO | SV | IP | H | R | ER | BB | SO | WP | HP | OBA |
| 2022 | FIU | 2 | 5 | 5.16 | 16 | 11 | 0 | 0 | 1 | 52.1 | 51 | 32 | 30 | 21 | 51 | 5 | 5 | .251 |
Player Wire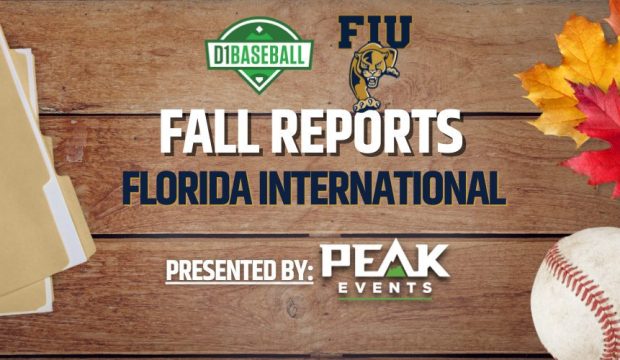 Fall Report: FIU
Florida International's club is loaded with big league ties, including its new assistant coach — former major leaguer Jeff Conine. Walter Villa breaks down the intriguing Panthers.
2020 MEAC Preview: Norfolk State Seeks Redemption
The Mid-Eastern Athletic Conference looks very competitive in 2020, as Norfolk State, NC Central, Florida A&M and Coppin State all look like strong contenders. Can the Spartans finally break down the door to regionals?