| | | | | | | | | | | | | | | | | | | | |
| --- | --- | --- | --- | --- | --- | --- | --- | --- | --- | --- | --- | --- | --- | --- | --- | --- | --- | --- | --- |
| Year | Team | POS | AVG | OBP | SLG | OPS | GP | AB | R | H | 2B | 3b | HR | RBI | HP | BB | SO | SB | CS |
| 2019 | | | .239 | .327 | .413 | .740 | 19 | 46 | 3 | 11 | 5 | 0 | 1 | 5 | 0 | 6 | 11 | 0 | 0 |
| 2020 | SC | C | .286 | .406 | .714 | 1.120 | 16 | 56 | 14 | 16 | 0 | 0 | 8 | 22 | 4 | 8 | 15 | 0 | 1 |
Player Wire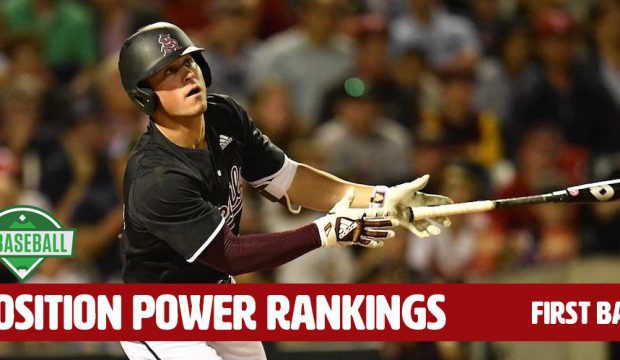 Final 2020 Power Rankings: First Base
Arizona State's Spencer Torkelson continues to lead our ranking of the top 30 first basemen in college baseball, but Maryland's Maxwell Costes leads a big group of climbers.
Fall Report: South Carolina
South Carolina has the depth on the mound and in the lineup to bounce back from a rough 2019 campaign, as we take an in-depth look at the Gamecocks this fall.
Fall Report: South Carolina
Noah Campbell leads a nice group of returnees at South Carolina, where a host of newcomers have infused the roster with intriguing fresh talent.