| | | | | | | | | | | | | | | | | | | |
| --- | --- | --- | --- | --- | --- | --- | --- | --- | --- | --- | --- | --- | --- | --- | --- | --- | --- | --- |
| Year | Team | W | L | ERA | APP | GS | CG | SHO | SV | IP | H | R | ER | BB | SO | WP | HP | OBA |
| 2017 | | 0 | 1 | 7.48 | 15 | 4 | 0 | 0 | 1 | 27.2 | 44 | 30 | 23 | 7 | 24 | 3 | 6 | .358 |
| 2018 | | 2 | 1 | 4.89 | 23 | 0 | 0 | 0 | 3 | 42.1 | 45 | 25 | 23 | 13 | 37 | 0 | 9 | .280 |
| 2019 | | 2 | 6 | 4.57 | 21 | 7 | 0 | 0 | 3 | 61.0 | 68 | 39 | 31 | 21 | 38 | 4 | 3 | .282 |
| 2020 | | 0 | 0 | 3.00 | 1 | 1 | 0 | 0 | 0 | 3.0 | 3 | 1 | 1 | 3 | 2 | 0 | 0 | .273 |
| 2021 | | 4 | 2 | 3.86 | 16 | 1 | 0 | 0 | 4 | 42.0 | 33 | 20 | 18 | 14 | 43 | 6 | 5 | .212 |
Player Wire
2020 Big South Preview: Campbell Headlines League Again
Campbell has captured the Big South crown the last two seasons, and the Camels look to make it a three-peat this spring. Here's our in-depth look at the Big South.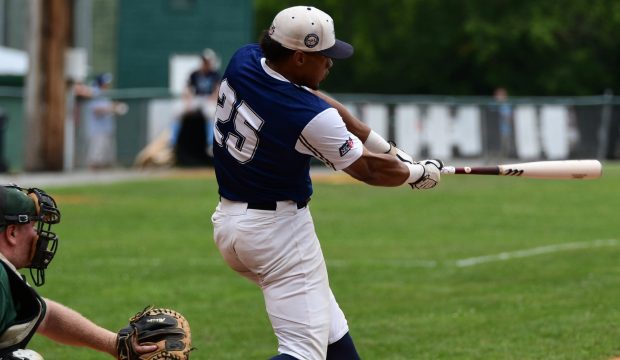 Prospect Rundown: NECBL
Central Connecticut's TT Bowens was the breakout prospect of the day at the NECBL all-star game and prospect showcase, where plenty of intriguing talents stood out.