| | | | | | | | | | | | | | | | | | | | |
| --- | --- | --- | --- | --- | --- | --- | --- | --- | --- | --- | --- | --- | --- | --- | --- | --- | --- | --- | --- |
| Year | Team | POS | AVG | OBP | SLG | OPS | GP | AB | R | H | 2B | 3b | HR | RBI | HP | BB | SO | SB | CS |
| 2018 | | | .236 | .298 | .303 | .601 | 49 | 165 | 18 | 39 | 6 | 1 | 1 | 23 | 3 | 12 | 26 | 4 | 3 |
| 2019 | | | .250 | .344 | .318 | .662 | 42 | 132 | 21 | 33 | 6 | 0 | 1 | 17 | 1 | 18 | 26 | 1 | 1 |
| 2020 | | | .188 | .409 | .188 | .597 | 12 | 32 | 7 | 6 | 0 | 0 | 0 | 2 | 2 | 10 | 8 | 2 | 0 |
| 2021 | UTAH | INF | .360 | .451 | .489 | .940 | 44 | 139 | 33 | 50 | 10 | 1 | 2 | 28 | 7 | 16 | 24 | 5 | 3 |
Player Wire
Fall Report: Utah
Utah hopes to make a step forward in Gary Henderson's first season as head coach, and some intriguing young talent should provide a boost.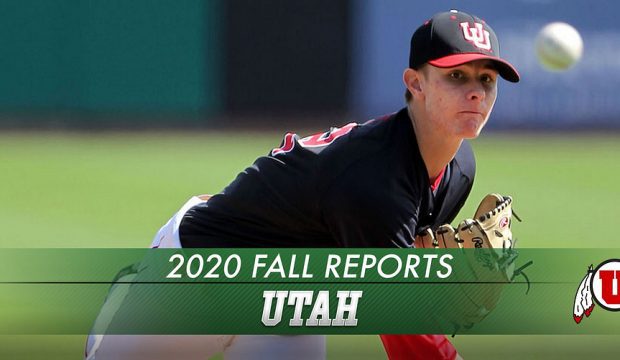 Fall Report: Utah
With the return of Justin Kelly and others, Utah could be one of those surprise Pac 12 teams in 2021. Mike Rooney takes an in-depth look at the Utes.
D1 Digest: Thursday, March 29
Colton Eastman had a day to remember, as he fired the 17th no-hitter of the season in a win over UCSB. His performance headlines a wild Thursday.