| | | | | | | | | | | | | | | | | | | | |
| --- | --- | --- | --- | --- | --- | --- | --- | --- | --- | --- | --- | --- | --- | --- | --- | --- | --- | --- | --- |
| Year | Team | POS | AVG | OBP | SLG | OPS | GP | AB | R | H | 2B | 3b | HR | RBI | HP | BB | SO | SB | CS |
| 2016 | | | .287 | .417 | .467 | .884 | 44 | 122 | 23 | 35 | 9 | 2 | 3 | 23 | 8 | 20 | 39 | 0 | 0 |
| 2017 | | | .234 | .314 | .403 | .717 | 45 | 154 | 23 | 36 | 6 | 1 | 6 | 30 | 6 | 12 | 47 | 0 | 0 |
| 2018 | | | .272 | .363 | .447 | .810 | 40 | 114 | 17 | 31 | 9 | 1 | 3 | 29 | 0 | 18 | 33 | 0 | 0 |
| 2019 | KENT | C | .266 | .380 | .399 | .779 | 41 | 143 | 23 | 38 | 7 | 0 | 4 | 28 | 5 | 22 | 34 | 3 | 0 |
Player Wire
2019 Conference Previews: MAC
John Baker and Ball State figure to battle perennial power Kent State and a host of other worthy contenders in the MAC.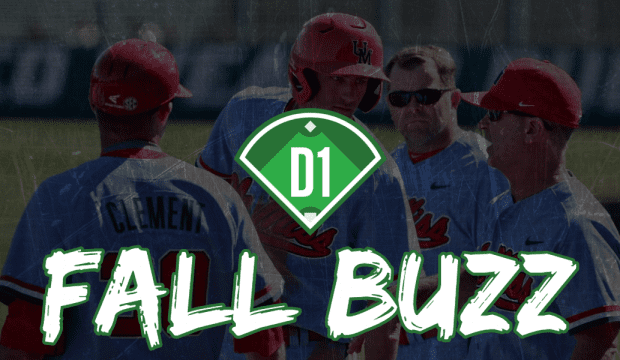 Fall Workouts Buzz: October 19
Our latest fall nuggetbook has inside scoop on Ole Miss, Texas, TCU, Clemson, Cal, UCSB, VCU, South Florida, Louisiana Tech, UL Monroe and Kent State.
2018 Conference Previews: MAC
Reigning MAC pitcher of the year Joey Murray returns to a loaded Kent State pitching staff, which helps keep the Golden Eagles the conference's team to beat.