| | | | | | | | | | | | | | | | | | | | |
| --- | --- | --- | --- | --- | --- | --- | --- | --- | --- | --- | --- | --- | --- | --- | --- | --- | --- | --- | --- |
| Year | Team | POS | AVG | OBP | SLG | OPS | GP | AB | R | H | 2B | 3b | HR | RBI | HP | BB | SO | SB | CS |
| 2017 | | C | .333 | .365 | .517 | .882 | 30 | 60 | 7 | 20 | 5 | 0 | 2 | 9 | 0 | 3 | 12 | 0 | 0 |
| 2019 | | | .304 | .367 | .513 | .880 | 61 | 240 | 36 | 73 | 21 | 1 | 9 | 57 | 4 | 22 | 43 | 3 | 1 |
| 2020 | | | .313 | .397 | .469 | .866 | 15 | 64 | 7 | 20 | 4 | 0 | 2 | 13 | 1 | 8 | 7 | 1 | 2 |
| 2021 | JVST | C | .304 | .374 | .521 | .895 | 53 | 217 | 36 | 66 | 14 | 3 | 9 | 54 | 7 | 19 | 32 | 1 | 1 |
Player Wire
Stat Roundup: Feb. 14 Top Performers
Notre Dame's Tommy Sheehan struck out nine over seven innings of one-hit shutout ball, earning a place near the top of the Friday individual leaderboard.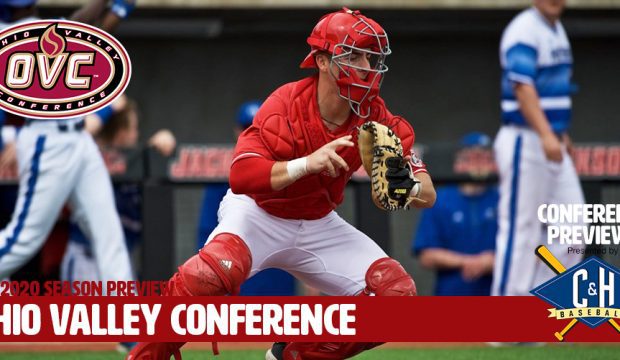 2020 Ohio Valley Preview: Jacksonville State Leads Again
Jacksonville State reached the NCAA tournament as the league's automatic bid last season. Now, the Gamecocks look to emulate that success this spring.
Fall Report: Alabama
Greg Goff landed his dream job at Alabama, and he's working hard to made the Crimson Tide a contender again.