| | | | | | | | | | | | | | | | | | | | |
| --- | --- | --- | --- | --- | --- | --- | --- | --- | --- | --- | --- | --- | --- | --- | --- | --- | --- | --- | --- |
| Year | Team | POS | AVG | OBP | SLG | OPS | GP | AB | R | H | 2B | 3b | HR | RBI | HP | BB | SO | SB | CS |
| 2019 | | | .205 | .304 | .315 | .619 | 54 | 146 | 20 | 30 | 5 | 1 | 3 | 15 | 3 | 19 | 58 | 6 | 3 |
| 2020 | | | .241 | .313 | .431 | .744 | 16 | 58 | 10 | 14 | 3 | 1 | 2 | 13 | 0 | 6 | 21 | 2 | 1 |
| 2021 | LIP | INF | .248 | .323 | .368 | .691 | 39 | 117 | 20 | 29 | 5 | 0 | 3 | 19 | 2 | 12 | 36 | 8 | 1 |
Player Wire
2020 Conference Wrap: Atlantic Sun
Robbie Peto headlined a loaded pitching staff for Stetson, which raced off to an 11-4 start. Find out which other Atlantic Sun Conference teams and players stood out in the abbreviated 2020 season.
2020 Atlantic Sun Conference Preview: Crowded At The Top
Florida Gulf Coast, Liberty, Stetson and Jacksonville figure to duke it out for supremacy in the always-competitive A-Sun this spring.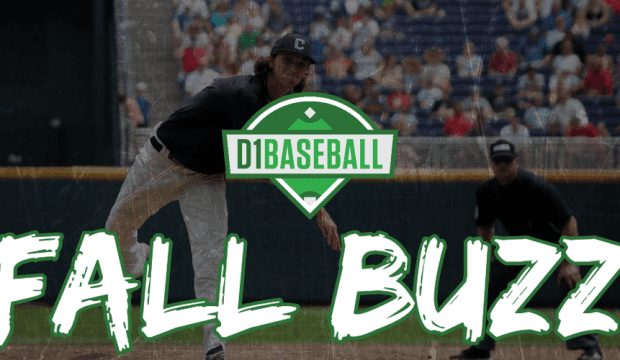 Fall Workouts Buzz: October 25
Our latest fall buzz has the inside scoop on Oregon, Washington, Alabama, Coastal Carolina, Lipscomb, Lamar, St. Mary's, FAU, Eastern Kentucky, Texas State and Cal State Northridge.