| | | | | | | | | | | | | | | | | | | |
| --- | --- | --- | --- | --- | --- | --- | --- | --- | --- | --- | --- | --- | --- | --- | --- | --- | --- | --- |
| Year | Team | W | L | ERA | APP | GS | CG | SHO | SV | IP | H | R | ER | BB | SO | WP | HP | OBA |
| 2016 | | 1 | 2 | 4.50 | 17 | 2 | 0 | 0 | 0 | 36.0 | 35 | 22 | 18 | 19 | 27 | 4 | 6 | .313 |
| 2017 | | 4 | 5 | 5.26 | 16 | 11 | 0 | 0 | 0 | 65.0 | 73 | 46 | 38 | 25 | 53 | 7 | 17 | .281 |
| 2018 | | 2 | 9 | 6.44 | 15 | 12 | 0 | 0 | 0 | 57.1 | 76 | 49 | 41 | 19 | 51 | 7 | 12 | .309 |
| 2019 | MEM | 4 | 4 | 3.90 | 16 | 15 | 0 | 0 | 0 | 83.0 | 95 | 43 | 36 | 15 | 84 | 6 | 9 | .285 |
Player Wire
Teams On The Upswing: Week 7
Corey Julks and Houston have won 10 straight and gave their stock a boost with a road sweep of UC Irvine. Who else raised their profiles?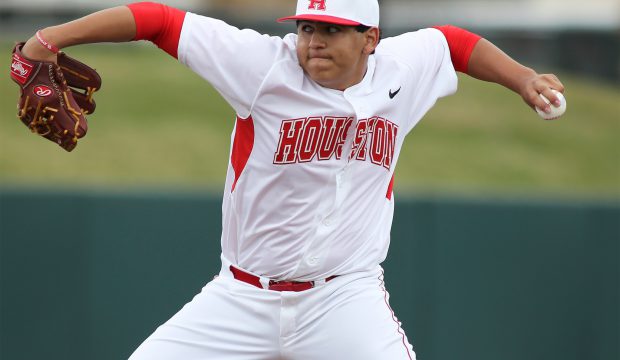 2017 Conference Previews: The American
Seth Romero and the Houston Cougars look poised to rebound and challenge East Carolina for supremacy in the rough-and-tumble AAC.
Stat Roundup: May 8 Top Performers
UCLA's Kyle Molnar had a great start and leads Sunday's top performers.