| | | | | | | | | | | | | | | | | | | | |
| --- | --- | --- | --- | --- | --- | --- | --- | --- | --- | --- | --- | --- | --- | --- | --- | --- | --- | --- | --- |
| Year | Team | POS | AVG | OBP | SLG | OPS | GP | AB | R | H | 2B | 3b | HR | RBI | HP | BB | SO | SB | CS |
| 2019 | | | .125 | .222 | .125 | .347 | 10 | 16 | 1 | 2 | 0 | 0 | 0 | 0 | 0 | 2 | 3 | 0 | 0 |
| 2020 | LBSU | OF | .400 | .491 | .511 | 1.002 | 15 | 45 | 7 | 18 | 5 | 0 | 0 | 5 | 7 | 1 | 6 | 3 | 2 |
Player Wire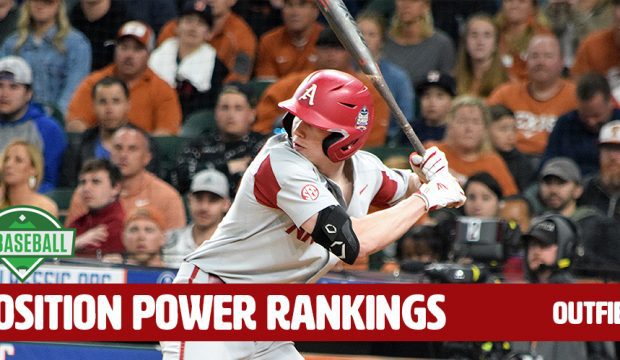 Final 2020 Power Rankings: Outfield
Arkansas slugger Heston Kjerstad edged fellow first-team All-American Austin Martin of Vanderbilt for the No. 1 spot on our list of college baseball's top 100 outfielders. Find out who else made the cut.
Elite Pitching, Deep Desire Drove Long Beach's Dramatic Turnaround
After struggling through a 14-41 campaign in 2019, Long Beach State was college baseball's biggest surprise in 2020, winning series against Cal, Wake Forest and Mississippi State. Aaron Fitt examines the turnaround at the Beach.
2020 Conference Wrap: Big West
Long Beach State was the biggest story in the Big West during the shortened 2020 season, but the league as a whole was off to a strong start. Eric Sorenson highlights some of the Big West players and teams that stood out.