| | | | | | | | | | | | | | | | | | | | |
| --- | --- | --- | --- | --- | --- | --- | --- | --- | --- | --- | --- | --- | --- | --- | --- | --- | --- | --- | --- |
| Year | Team | POS | AVG | OBP | SLG | OPS | GP | AB | R | H | 2B | 3b | HR | RBI | HP | BB | SO | SB | CS |
| 2019 | | | .255 | .330 | .309 | .639 | 36 | 94 | 17 | 24 | 2 | 0 | 1 | 14 | 1 | 10 | 25 | 8 | 1 |
| 2020 | EKU | OF | .235 | .409 | .324 | .733 | 13 | 34 | 10 | 8 | 1 | 1 | 0 | 7 | 1 | 9 | 14 | 3 | 0 |
Player Wire
The Summer Scouting Trail: Grand Park Summer League, Week 2
Another week, more standouts at the Grand Park Summer League. David Seifert dissects several prospects, led by Kent State's Luke Albright and Miami (Ohio)'s Sam Bachman.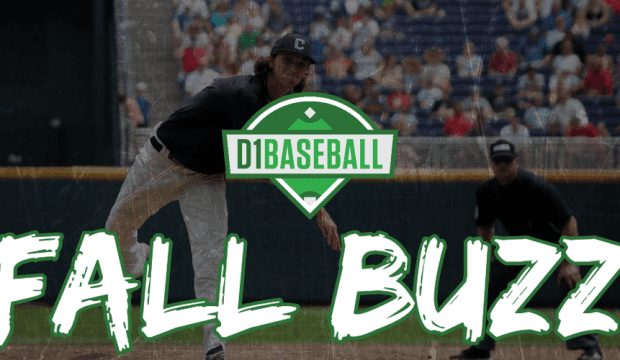 Fall Workouts Buzz: October 25
Our latest fall buzz has the inside scoop on Oregon, Washington, Alabama, Coastal Carolina, Lipscomb, Lamar, St. Mary's, FAU, Eastern Kentucky, Texas State and Cal State Northridge.